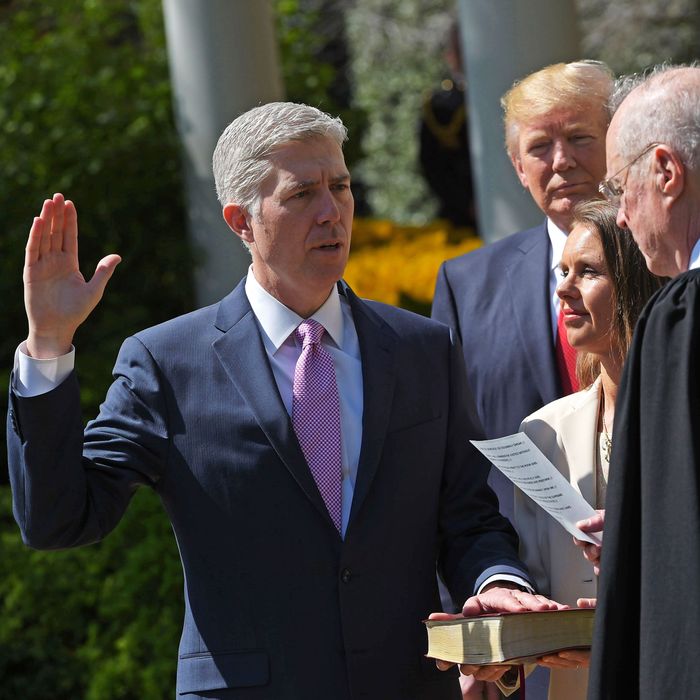 Gorsuch's swearing-in.
Photo: Mandel Ngan/AFP/Getty Images
Neil Gorsuch swore his judicial oath first in a private ceremony and again in the White House Rose Garden on Monday morning, officially ascending to the Supreme Court as an Associate Justice. Justice Anthony Kennedy administered the oath to his former clerk as President Donald Trump looked on. The Supreme Court now has nine justices for the first time since Antonin Scalia died in February 2016.
Trump spoke at Gorsuch's swearing, calling it a "momentous occasion." He lauded his nominee: "I have no doubt that you will go down as one of the truly great justices in the history of the United States Supreme Court."
Trump also took the opportunity to laud himself. "I can say that this a great honor," he said of his opportunity to appoint a Supreme Court nominee. "I got it done in the first 100 days — that's even nice. You think that's easy?"