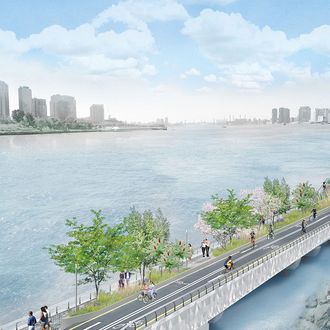 Closing the "gap" on the East Side.
Manhattan's West Side reigns supreme over the East in the biking-running-strolling department thanks to the uninterrupted Hudson River Greenway. But the de Blasio administration is now giving the East Side a little love, announcing Tuesday that it will jump-start at least part of the renovation of an undeveloped section along the East River between East 38th and 61st Streets.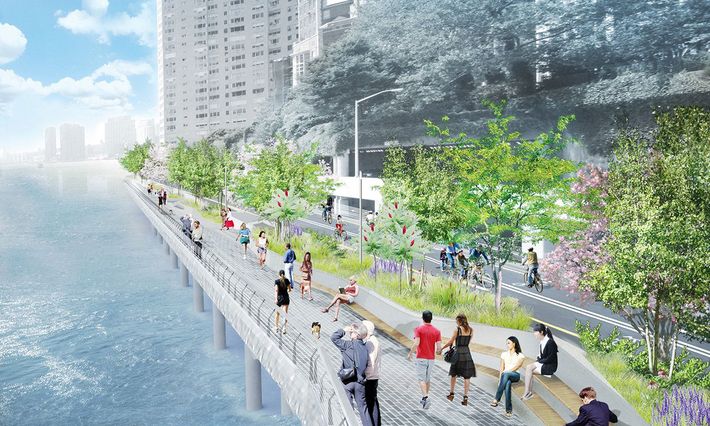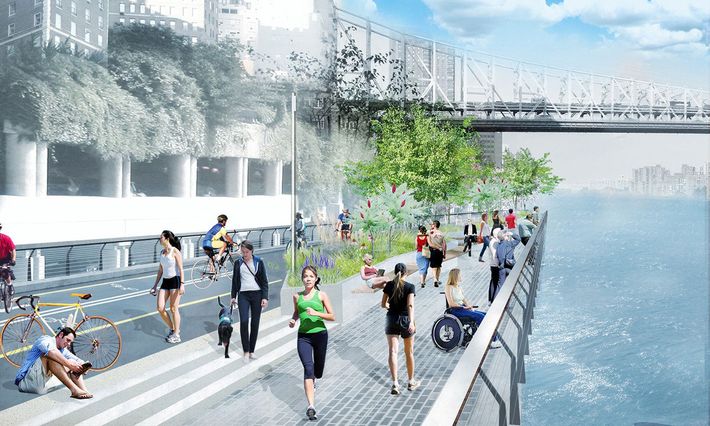 Mayor de Blasio, who is running for reelection in 2017, said the city is getting an infusion of $100 million to upgrade just the portion between East 61st Street and East 53rd Street. The New York City Economic Development Corporation will begin construction in 2019. The waterfront esplanade is expected to open in 2022, according to the mayor's office.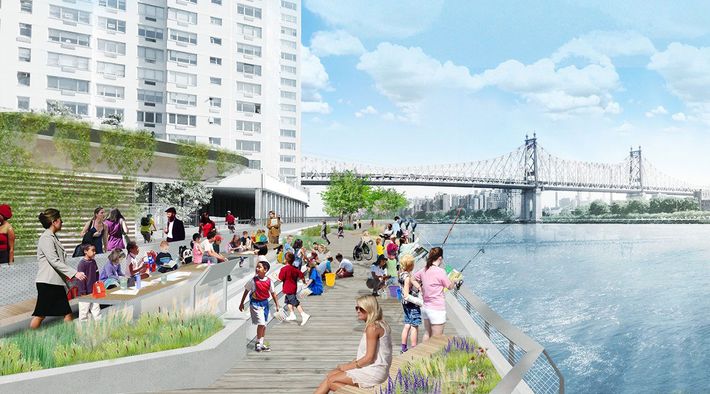 As Curbed points out, plans to develop this particular strip of no-man's-land near the United Nations had been in the works for a few years, and one portion was even supposed to open in 2015. But, in addition to the $100 million to get construction off the ground again, the city is also setting aside $5 million to study the remaining undeveloped sections. All are part of a larger project called the Manhattan Waterfront Greenway, which would eventually connect the island's entire 32-mile coastline with a contiguous pedestrian-and-bike pathway.