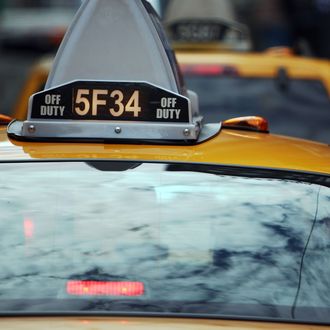 Photo: Spencer Platt/Getty Images
Uber, Lyft, and other ride-hailing apps have sliced into the yellow taxi business in New York since the services started popping up on city streets. Now the New York Post has some more evidence of just how big a hit the cab industry is taking: A taxi medallion sold for just $241,000 last week, the lowest value in at least a decade. Just a few years ago, medallions were going for upward of $1 million bucks; in 2014, an auction for two medallions fetched a record $2.5 million.
The news comes after a federal judge last week dismissed a lawsuit brought by medallion owners and lenders against New York City and the Taxi and Limousine Commission.