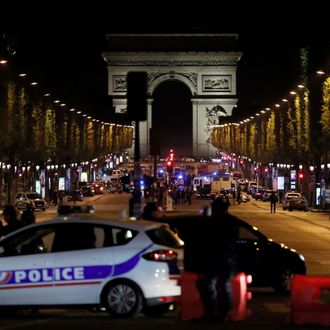 Police officers block access to the Champs-Élysées in Paris after a shooting on April 20, 2017.
Photo: Thomas Samson/AFP/Getty Images
A gunman jumped out of a car and opened fire on a police van parked on the Champs-Élysées in Paris on Thursday night around 9 p.m. local time. One police officer was killed, and two other officers who were standing nearby were hurt. The suspect, who was reportedly armed with an automatic weapon, was fatally shot by security forces as he tried to flee on foot, reports the New York Times.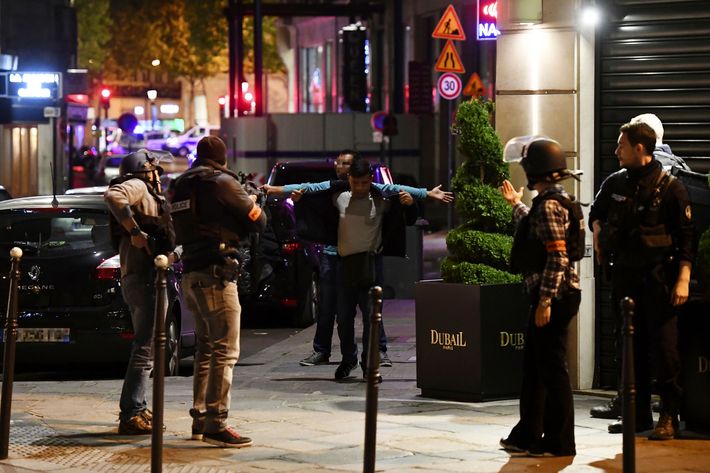 ISIS has claimed responsibility for the attack, saying it was carried out by one of its fighters. French prosecutors had already opened a terror investigation into the apparently targeted shooting of the police officers. A source told the Guardian that the attacker was "known to authorities."
The shooting on what is perhaps the most well-known boulevard in Paris comes just days before France is set to hold the first round of its presidential election. Earlier this week, French authorities arrested two men suspected of planning an "imminent and violent attack" with the goal of having an "impact" on the race. It is unclear if this attack is connected to that foiled plot.