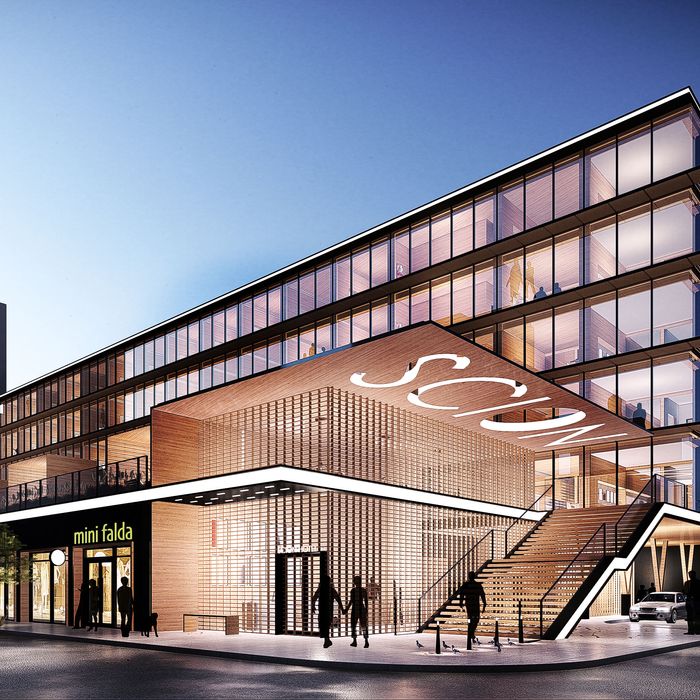 A rendering of the hotel that will never be.
Photo: Alterra Worldwide
A developer who calls himself the "Turkish Trump" has scrapped plans to open the first hotel under the Trump Organization's Scion brand after fierce public backlash.
Announced last October, Scion was designed as a boutique line of smaller properties with lower room rates than Trump Hotels, and without the toxicity of the family name. But the Dallas project, spearheaded by developer Mukemmel "Mike" Sarimsakci, did not fly under the radar.
Protesters staged rallies at both the proposed site of the hotel and at Dallas City Hall. More than 1,000 people signed a "No to Scion'' petition. And it wasn't just the involvement of the Trump Organization that drew opposition; Sarimsakci has his own "checkered business history and murky international ties," according to an investigation by the Dallas Morning News.
The negative attention was enough for Sarimsakci to tell city councilmembers this week that the Dallas Scion is dead. This is already the second time public protests have led Sarimsakci to kill a deal with the Trump family: In November, he canceled plans to turn a St. Louis building into a Scion after protesters filled the streets. "The emotions were very, very high, and we decided at that point it was not constructive to put that through," he told New York last month. "We said, 'We'll do a Marriott.'"