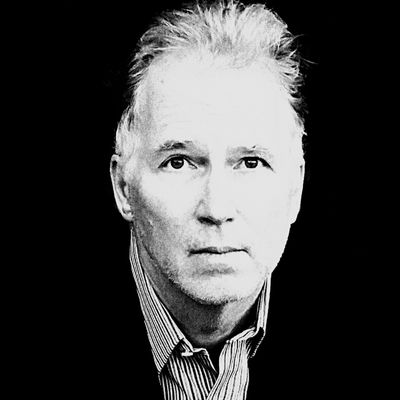 After Mitt Romney's 2012 loss to Barack Obama, the Republican establishment undertook a rigorous postmortem and, looking at demographic trends in the United States, determined that appealing to Hispanics was now a nuclear-level priority. And yet their successful candidate in the next election won by doing precisely the opposite. The Trump strategy looked an awful lot like the Sailer Strategy: the divisive but influential idea that the GOP could run up the electoral score by winning over working-class whites on issues like immigration, first proposed by the conservative writer Steve Sailer in 2000, and summarily rejected by establishment Republicans at the time. Now, 17 years and four presidential cycles later, Sailer, once made a pariah by mainstream conservatives, has quietly become one of the most influential thinkers on the American right.
Sailer, a California native and the son of a Lockheed engineer, became a journalist in his mid-30s, starting his career contributing to National Review in the 1990s. His specialty was a plain-spoken form of science journalism, numerate and clued-in to developments in genetics and evolutionary theory, but also infamous for applying, often in a blunt and inflammatory manner, such methods to alleged racial differences in intelligence and behavior. Indeed, Sailer popularized the term "human biodiversity" (HBD) — now a mainstay on the alt-right — to describe his field of interest, which, despite winning a few lonely adherents in the academy, has been dismissed by critics as pseudoscience at best and eugenics at worst.
Sailer's brief career at National Review ended in 1997, when William F. Buckley, Jr. eased out the magazine's then-editor, the immigration hawk John O'Sullivan, in favor of Rich Lowry — part of a larger shift in the conservative world away from paleoconservatives and immigration skeptics near the turn of the millennium. Since then, he has largely been confined to smaller and less mainstream conservative outlets. But after Trump won last November by getting blue-collar, Midwestern whites to vote like a minority bloc, as Sailer had so memorably recommended in 2000, a number of Sailer's establishment critics, such as Michael Barone, were forced to acknowledge that Sailer had been vindicated.
On foreign policy, too, Sailer has been a pervasive if subtle presence on the right. During the mid-2000s, he popularized the phrase "Invade the World, Invite the World" to parody the apparent bipartisan foreign policy consensus of the last two decades around large-scale military intervention abroad and large-scale immigration at home. It took some time, but by the summer of 2016, the mood of the country had caught up with Sailer. Breitbart began using "Invade the World, Invite the World" to describe the ideology of John McCain and Hillary Clinton, and Donald Trump's stated hostility to elites' perceived "globalist" overreach proved to be a major asset in his campaign.
As Michael Brendan Dougherty of The Week has observed, Sailer has exerted "a kind of subliminal influence across much of the right … even in the places where his controversial writing on race was decidedly unwelcome." Sometimes that influence has not even been subliminal — David Brooks has cited Sailer in The New York Times on the correlation between white fertility rates and voting patterns, Times columnist Ross Douthat has referenced Sailer's analogy between Breitbart-style conservatism and punk rock, and the economist Tyler Cowen has described him as "the most significant neo-reaction thinker today." Meanwhile, Sailer's ideas and catchphrases — including "the coalition of the fringes," to describe the Obama coalition, and "elect a new people," a paraphrase of Bertolt Brecht describing an alleged liberal plot to re-engineer the country's demographics — have spread across the right-wing Internet like wildfire.
Perhaps the Sailerist idea most closely echoed by the Trump movement is "citizenism," which he describes as the philosophy that a nation should give overwhelming preference to the interests of its current citizens over foreigners, in the same way as a corporation prioritizes the interests of its current shareholders over everyone else. Effectuating this philosophy — putting "Americans First," as he put it in 2006—would, according to Sailer, require a draconian reduction in immigration levels.
Most liberals would take issue with citizenism as reactionary, and perhaps see it as a closeted form of the white nationalism openly championed by many bloggers on the alt-right. Yet Sailer describes citizenism as the best possible bulwark against ethnonationalist impulses. In Sailer's view, people are naturally inclined to pursue "ethnic nepotism" — that is, to help those like themselves at the expense of those who are not. The goal of citizenism, therefore, is to redirect these energies by providing a more expansive definition of "us" than the race or tribe.
Of course, saying that citizenism is not white nationalism is not to exonerate Sailer. His record contains ample reasons to question the rather innocent description of his politics. In his most infamous and widely condemned blog post, written during the unrest following Hurricane Katrina in 2005, Sailer wrote that African Americans "possess poorer native judgment than members of better-educated groups. Thus, they need stricter moral guidance from society." And he regularly plays up a sort of white grievance politics — grousing about "black privilege" or complaining about Jordan Peele's Get Out as "a remarkably racist kill-the-white-people horror movie." Sailer usually dances around blatantly bigoted remarks in his writing, but if his ideal of citizenism is formally egalitarian, his view of people more generally is not.
In other words, Sailer's body of work points to a politics very much like the Trumpism of the campaign trail — nationalistic, contemptuous of limitations on acceptable discourse, and laden with occasionally sinister racial undertones without directly challenging the principle of equality under the law. Sailer sees himself as having presented an intellectual justification for commonsense politics, which Donald Trump, by being ignorant of the (as Sailer put it in an email to us) "Davos Man conventional wisdom," arrived at out of instinct.
And he's not entirely wrong. Sailer's influence is impossible to understand without recognizing how far what he refers to as the conventional wisdom has drifted from the common sense of a large part of the country, creating a demand for people who are indifferent to the castigation that normally deters the airing of sometimes wrong, sometimes merely inconvenient ideas. "In 2017, I'm the voice of reason and moderation," Sailer told us, in reference to the open ethnonationalists to his right and cosmopolitan liberals to his left. That isn't true — Sailer is a perceptive thinker, but his views on race, for which he will inevitably be best-known, still represent the more resentful end of white opinion. Yet if current trends toward partisan and racial polarization continue unabated, Sailerism may indeed come to represent a kind of uneasy center, flanked by identitarian leftism on one side and raw white nationalism on the other. This is a future we should try to avoid.
*A version of this article appears in the May 1, 2017, issue of New York Magazine.