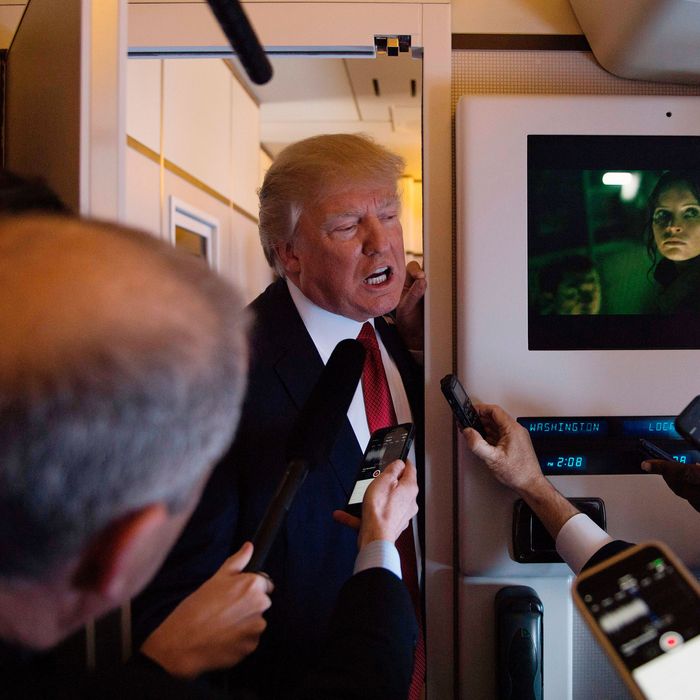 Donald Trump on Air Force One.
Photo: Jim Watson/AFP/Getty Images
Donald Trump today told reporters, "I think we've had one of the most successful 13 weeks in the history of the presidency." This may be a literally true statement, in the sense that Trump may actually think it. However, it is a strange opinion for a person to hold. Trump has had two executive orders blocked by federal courts; seen his first, major legislative initiative collapse in the House of Representatives after falling to 17 percent in the polls; accepted the resignation of his National Security Adviser; is facing a major investigation by the FBI; has probably violated the Constitution; has assembled a staff riven by utter mutual loathing; and has lowest approval ratings ever recorded for a president as this stage in his term.
He has also only held office for 11 weeks, even though it may feel like 13 or even more.