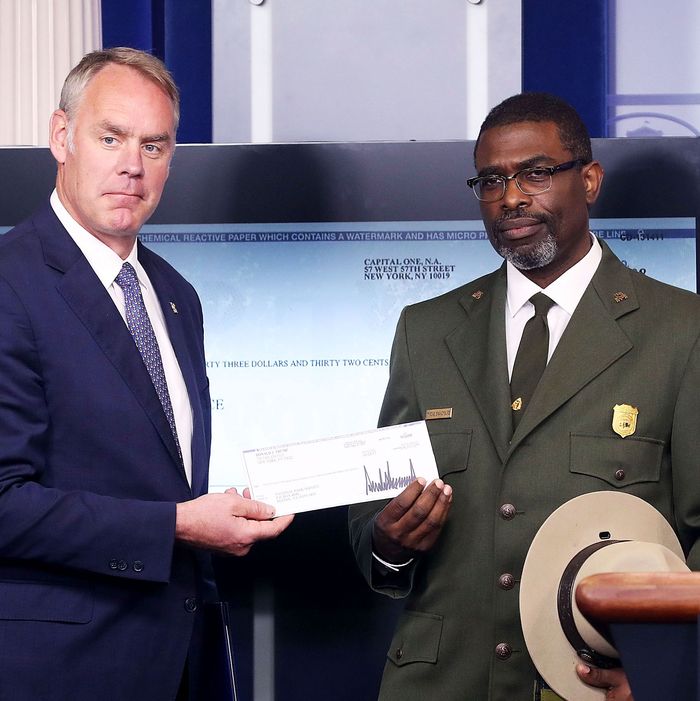 The check.
Photo: Mark Wilson/Getty Images
The National Park Service, the federal agency that sparked one of the first controversies of the Trump era, will be the beneficiary of the president's first-quarter paycheck. Trump, who has declined to take his $400,000 per year salary, is giving his $78,333.32 to help restore national historic battlefields, said Interior Secretary Ryan Zinke.
Zinke's department faces a nearly 12 percent cut in Trump's proposed budget, a decrease of about $1.5 billion in funding.