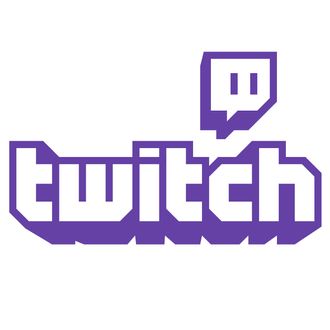 This afternoon, (mostly) video-game-streaming site Twitch announced a new program to help users monetize their channels. The Twitch Affiliates program enters a middle ground somewhere between the casual Twitch broadcaster and high-profile streamers in the site's Partner programs. Twitch Partners are allowed to monetize their channels with ads, subscriptions, a tip system (known as "cheering"), and selling the games they're showing off.
The main issue with the Partner program was that the barrier to entry is very high, and a bit opaque. Out of Twitch's 2.2 million monthly streamers, only about 17,000 of them are in the Partner program. There's no set criteria for entry, and Twitch looks at a number of aspects before inviting users into the fold.
The Affiliates program, explained Twitch senior vice-president Ethan Evans, is meant to put streamers on a path to better monetizing their channels. Evans said that the program would be rolled out in waves, beginning with the service's largest non-partners, eventually opening up monetization to "a new class of tens of thousands." The company stressed that the program was meant for anyone willing to put in the effort, with Evans speaking of users with "fives" of viewers, rather than hundreds or thousands.
At launch, "cheering" will be the only monetization, but they plan to eventually give smaller users access to the full suite. Twitch was tight-lipped about revenue splits, and how those splits compared to the Partner program. Presumably, there's no one-size-fits-all business agreement.
The first undercurrent running through the announcement is that Twitch wants its cut. Because monetization like cheering is only available to Partners, smaller streamers with followings might be relying on third-party tipping systems like PayPal to earn some scratch.
The second, more important implication here is that Twitch smells blood in the water, given YouTube's recent drama. YouTubers — including the site's most popular vlogger, PewDiePie — have been complaining about declines in revenue and circulation. This has been especially perilous for them as larger advertisers pull out of Google's ad program in order to avoid having their brands featured alongside offensive videos. PewDiePie himself recently launched a program on Twitch, after being dropped by Disney's Maker Studios.
The implication of the Affiliates program is, "If YouTube isn't serving your needs, give Twitch a shot." In recent months, the site has launched non-gaming channels dedicated to talk shows, mukbang, and the creative arts; and next week, the site will be streaming Cosmos in its entirety. As YouTube continues to try to balance advertiser and vlogger demands, Twitch is making a play for a much larger user base — and the revenue that comes with.