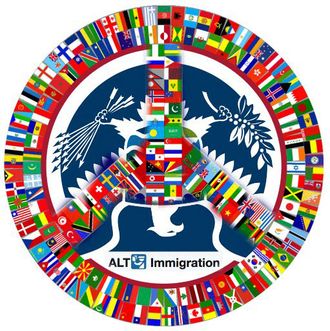 Twitter is suing the federal government in order to keep the identity of a parody "rogue agency" account a secret. That account, @ALT_USCIS, is critical of U.S. Citizenship and Immigration Services, and is one of dozens of "alt" federal agency accounts that have cropped up since a National Park Service account began tweeting facts about climate change as an indirect jab at President Trump, and the NPS was temporarily barred from tweeting. Many of these accounts, run anonymously, claim (likely for comedic effect more than anything) to be run by government staffers.
In March, Customs and Border Patrol asked Twitter for help identifying whoever runs @ALT_USCIS. The account has been critical of the agency's policies and tactics, and occasionally — between jokes — issues plausible claims about the department (though, they are difficult to fact-check).
Here is what the account claimed in the days before the summons.
Last month, CBP then sent Twitter a summons to unmask the account, invoking a section of U.S. law that has to do with importation of goods, and not online activity. According to the complaint, "The CBP Summons ordered Twitter to produce the records to a CBP office in Washington D.C. by 11:45 A.M. on March 13, 2017—the day before the CBP Summons was faxed to Twitter." Twitter refused, stating that it would only reveal account information under a court order invoking the federal Stored Communications Act. The CBP told the company it would not seek such an order.
In its complaint, Twitter asserts that a "time-honored tradition of pseudonymous free speech on matters of public moment runs deep in the political life of America," and requests that the court declare the CBP's summons unlawful.
Reached for comment, a CBP spokesperson said that the agency does not comment on pending litigation. @ALT_USCIS tweeted shortly after news of Twitter's lawsuit broke.