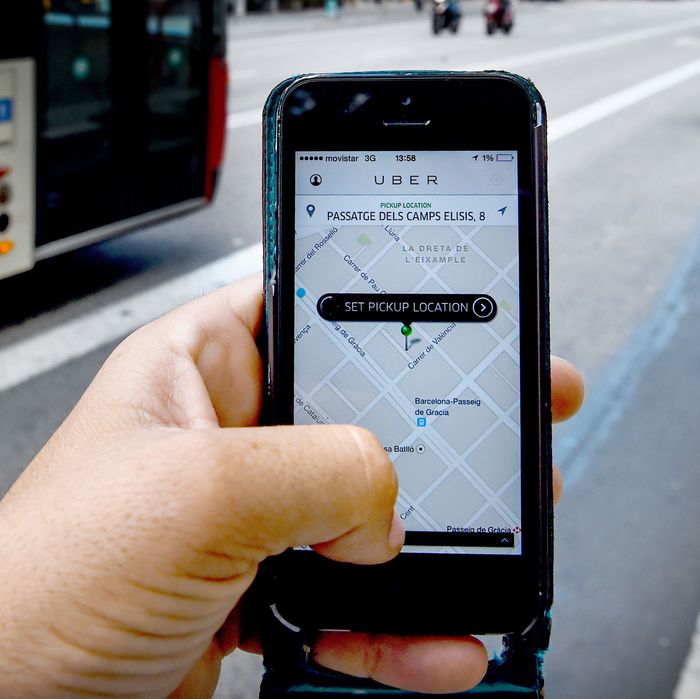 Photo: David Ramos/Getty Images
Right now, tipping an Uber driver is one of those weird things. If I have a few singles on me, I'll try to do it, especially if the driver does something, like help loading a bag for a ride to the airport, or is just generally pleasant. I hand over a few dollars, the driver is usually pretty appreciative, and I get to feel like a good person. Pretty good ROI for the price of a pack of Skittles.
But I often don't have cash on me, or can't do the "just gimme three back" tip that you can do in a yellow cab, if paying with larger bills. And there's no way to tip in the Uber app — part of its whole pitch for years has been that the tip is just magically worked into the price of the ride. So if I don't have a few dollars on me and reach my reach destination, I usually just mumble, "Thanks," and step out of the car.
This induces some guilt, because everything points toward the fact that Uber has been able to get me such cheap rides around town partly through aggressively screwing over drivers. Sometimes, its CEO even gets in on the act. (There's also the fact that Uber is borrowing and losing billions of dollars on cheap rides, as well as skirting tax laws in some countries, but we'll leave that for another time.)
But that awkward tipping moment may be going away, at least in New York City. New York's Taxi and Limousine Commission said on Monday, it is proposing that any car service that only uses credit cards (i.e., every ride-hailing app in existence) have the option to tip built into the app.
The proposal came about after the Independent Drivers Guild, a collection of Uber drivers, collected more than 11,000 signatures in support of having a tipping option built into the Uber app.
"It has become harder for drivers to make a living wage," said Independent Drivers Guild founder James Conigliaro Jr. to the New York Times. "They have to work much harder and longer hours to earn the same amount of money they did when Uber came on the scene."
Uber's main competitor, Lyft, has included the option to tip in its app since 2012. It announced in March that drivers had earned an extra $200 million in income from tipping since the feature was introduced.