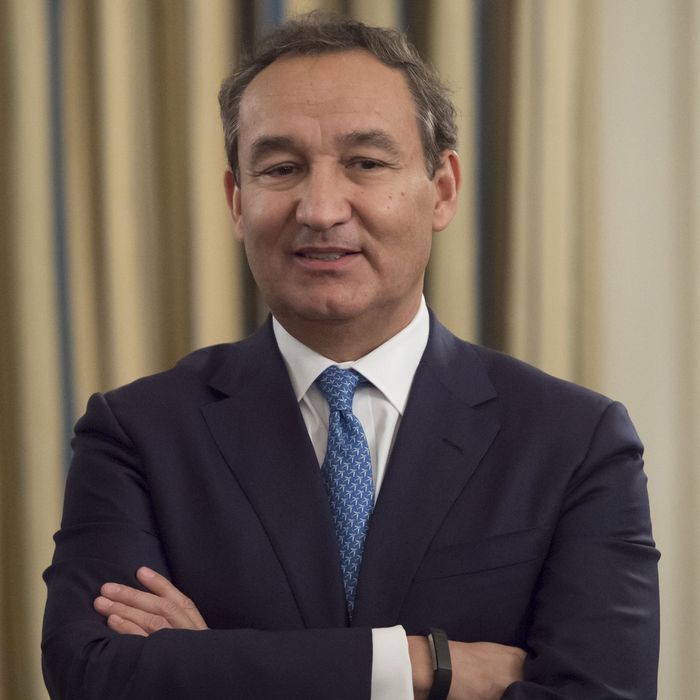 Oscar Munoz, president and CEO of United Airlines.
Photo: Saul Loeb/AFP/Getty Images
The passengers who watched Chicago aviation police drag a limp David Dao off an airplane on Sunday will receive full refunds for the cost of their tickets. The reimbursement announcement follows several apologies from United CEO Oscar Munoz, who has vowed to investigate the incident and promised that the airline will never again use force to free seats on overbooked flights.
Clearly, United has reached the point in this PR nightmare where it's willing to do anything that might possibly engender good will. But travel-industry expert Henry Harteveldt told Bloomberg that he doubts the refunds will do much to move the needle — not after United's disastrous response in the immediate aftermath of the incident. Still, he said, "it's a smart thing to do."
There were 70 passengers on Sunday's United Express flight 3411 from Chicago's O'Hare International to Louisville International Airport in Kentucky. The cost to the company of the reimbursement has not yet been released, nor has it been said if it will be given in cash. A spokesperson would not tell Bloomberg if passengers would receive money, frequent-flier miles, or, for that matter, small bags of pretzels equal to the value of their tickets.