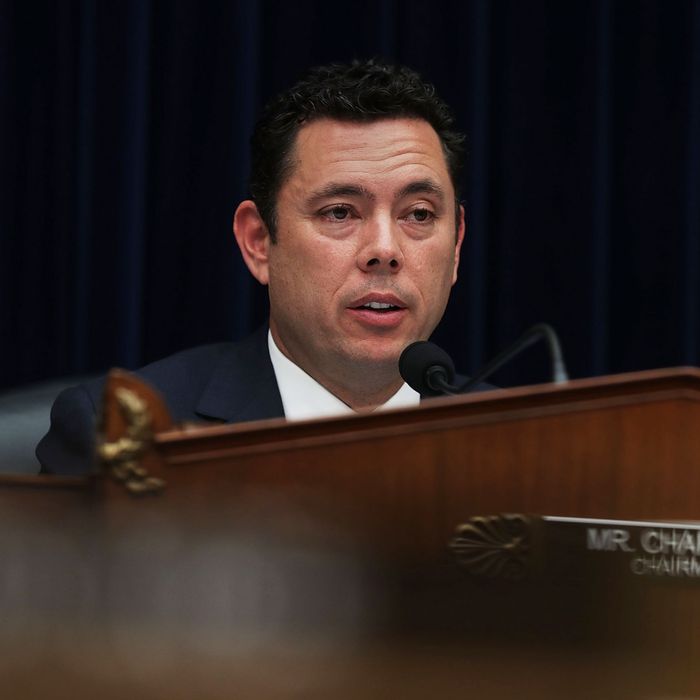 Jason out of the house.
Photo: Alex Wong/Getty Images
The Republican whose indifference to President Trump's myriad conflicts of interest put the oversight in House Oversight Chair will leave Congress in 2018. On Wednesday morning, Utah congressman Jason Chaffetz announced his decision not to run for reelection, in a Facebook post.
Last month, Chaffetz argued that poor people should be forced to choose between access to basic health care and owning a smartphone — and a Utah Democrat with her eyes on challenging Chaffetz in 2018 leveraged the ensuing outrage into $350,000 in campaign contributions. But it's unlikely that the congressman is retiring out of fear of not being reelected — this is Utah we're talking about. Rather, The Atlantic's McKay Coppins suggests Chaffetz plans to make his return to the private sector a temporary one.
Still, Chaffetz's announcement is a moral victory for all of George Soros's paid protesters, along with every Twitter user who ever gave the congressman retirement advice.