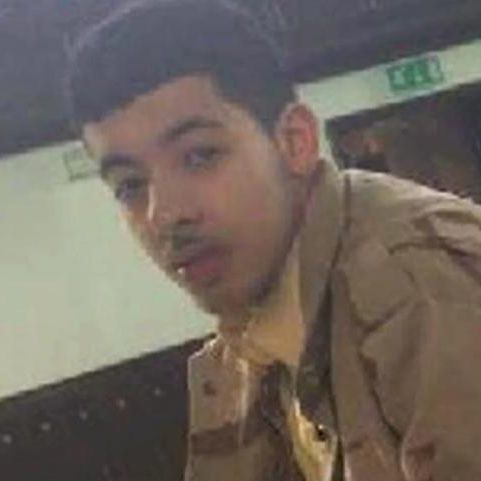 Prime Minister Theresa May raised the terror-threat level to "critical" on Tuesday, a rare move that suggests another terror attack may be imminent. That decision comes amid growing evidence that 22-year-old Salman Abedi, the suspect who detonated an explosive at an Ariana Grande concert in Manchester, killing himself and more than 20 others, was likely part of a larger terror network.
Authorities in the United Kingdom increasingly believe Abedi, a British-born man of Libyan descent, had help in plotting the attack, and are now relentlessly seeking possible accomplices and trying to track down the location where the bomb could have been manufactured, reports the New York Times. United Kingdom Home Secretary Amber Rudd noted the "sophistication" of the bombing compared to other recent attacks in England and elsewhere as a sign Abedi isn't a lone wolf. "It seems likely, possible, that he wasn't doing this on his own," Rudd said. Sources have told the BBC that officials suspect Abedi was a "mule" — carrying and sacrificing himself on the orders of others.
ISIS has claimed responsibility, saying one of its "soldiers" carried out the attack. But it is still not entirely clear how deep a connection Abedi had to the terror organization. According to the Guardian, Abedi was known to British intelligence, but was seen as being on the edges of the extremist movement, rather than a central player.
Operations are also under way across Manchester as authorities try to piece together Abedi's backstory and the events leading up to the attack. At least six people have been arrested in and around Manchester in connection with the attack so far, including one woman arrested late Wednesday and a 23-year-old apprehended on Tuesday early on in the investigation. Police declined to identify those individuals, or give information on their potential ties to the bomber, but the 23-year-old man arrested Tuesday is believed to be Abedi's older brother.
The dragnet extended as far away as Libya, where some of Abedi's family currently lives. The Washington Post reports that Abedi's younger brother, Hashem — who is either 20 or 19 — was detained in Libya on Tuesday on suspicions that he had ISIS ties and that he was planning to stage an attack in Tripoli, according to the pro-government Libyan counterterrism forces known as Rada. Hasham allegedly knew of Abedi's plans to bomb the Ariana Grande concert. Another member of Abedi's family was also held by Rada on Wednesday; it is believed to be Ramadan Abedi, the bomber's father.
It is unclear what, if any, involvement, Abedi's family might have had in the Manchester attack, but police are tracing the 22-year-old's path toward radicalization — and whom he might have come in contact with along the way. Abedi was born in Manchester in 1994 to Libyan parents who fled the Qaddafi regime. Abedi, whose family was one in a large Libyan community in that city, was known as "quiet boy" to neighbors, one who played soccer and became an avid Manchester United fan. He went to nearby Salford University to study business, but he reportedly stopped going to class and eventually dropped out.
Abedi's father reportedly returned to Libya in 2011; Abedi's mother and the children stayed behind, though his mother recently moved back to the war-torn country, says CNN. Abedi apparently traveled regularly back and forth from Libya to the U.K. at a time when that country was becoming engulfed in violence and factionalism. A French official has said Abedi may have gone on to Syria at some point, too.
Abedi is believed to have spent three weeks in Libya most recently. The New York Times reports that his parents may have been aware of, and worried about, his radicalization, and so threatened to take away his British passport, according to a friend of the family. But Abedi told his mom and dad he had plans to go to Mecca, in Saudi Arabia, and they apparently relented. Instead, Salman Abedi returned to Manchester, where, days later, he slaughtered young kids and teens, and their parents, on their way out of a concert.
Both parents, however, have denied their son's involvement in the Manchester bombing. His father, Ramadan, told the Associated Press that Abedi was getting ready to go to Saudi Arabia, and then planned to come back to Libya. "We don't believe in killing innocents. This is not us," he said — though it now appears that now the elder Abedi has been caught up in the wider investigation into his son.
This post has been updated with additional details about the arrests of Abedi's family members.