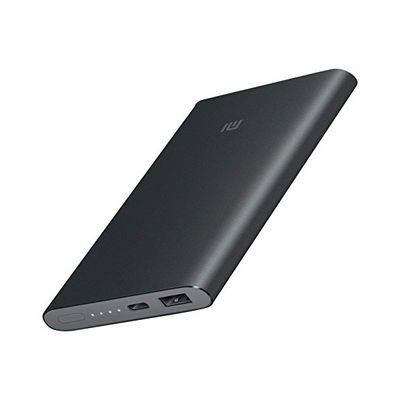 Smartphone batteries have gotten a lot better in the past few years. Gone are the days when you'd leave home in the morning with a full charge and find yourself in the red while digesting lunch. Still, it's nice to be prepared. There are always days when you forget to put the phone on the charger, or you're in a new city, using your GPS a lot, and suddenly realize you're about to unwillingly go off the grid.
For that, there are external battery packs. I tried out seven different packs, ranging from tiny chargers smaller than a tube of lipstick to hulking behemoths you could probably concuss someone with. After trying them all out, I've got two recommendations: one for your daily life (the one I think most people should get), and one for anyone who travels a fair amount.
The Mi Power Bank is my pick for the best battery pack for most people. With a 10,000 mAh (milliamp hour) battery, you'll have plenty of juice, enough to completely recharge your phone at least three times, and possibly more. (An iPhone 7 battery, for comparison, has a 1,960 mAh battery, while a Samsung Galaxy S7 has a 3,000 mAh battery.)
It takes about eight hours to completely refill the Mi's battery, but there's good news there. Unlike most other battery packs I tested, the Mi allows for you to both charge its battery and charge a device connected to it at the same time. This may not seem like a big deal until you're at the airport, fighting over an available electrical outlet. It also makes it easier to set up for overnight charging — plug in the Mi, plug your phone into the Mi, go to sleep, and you've got a full phone and full battery pack waiting for you.
The Mi is charged via a USB-C power cord. When you want to get at all that battery power, you charge via a USB-A (i.e., that same type of USB you've been using since time immemorial). It's a mild downside that you can't also charge via the USB-C outlet, which would come in handy for quicker charging on devices that support it.
I found the Mi to have just the right form factor for everyday use. It's very close in shape and weight to an actual smartphone, meaning you can slip it into a pocket if you're going out without a bag for the day, and still have backup battery. Unlike larger batteries that pack a bit more juice, I've never resented having to haul the Mi around — it's easy to forget you have it until you realize you need some juice for your phone. If you find yourself constantly hovering in the red on your smartphone, the Mi Power Pack is the battery pack to grab.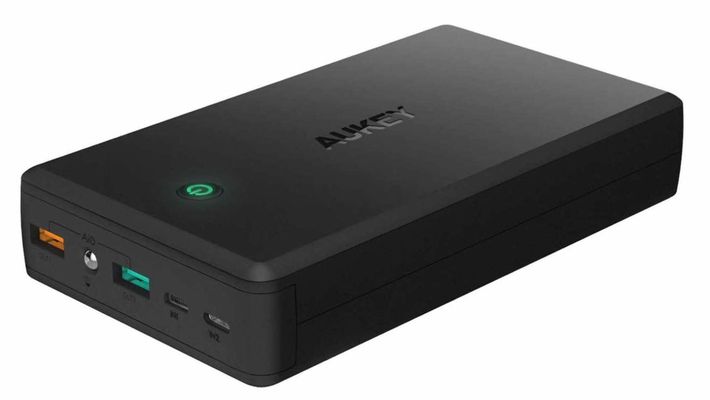 If you find yourself on the road a lot, however, 10,000 mAh might not be enough. For that, I'd steer you toward the Aukey 30,000 mAh Power Bank. It's heavier and bigger — 1.28 pounds and about the size of three decks of cards laid side by side. You're not going to be carrying this in your pocket.
What you will be able to do is recharge pretty much any phone on the market at least eight or nine times, and thanks to multiple USB-A outlets, you can charge multiple devices at the same time. It also has a USB-C outlet, which means you can swiftly charge any smartphone that supports the Quick Charge 3.0 standard.
More importantly, you can charge plenty of other things via the USB-C outlet. It'll recharge the newer models of USB-C powered laptops (such as the new MacBook and MacBook Pro), if the laptop is in sleep mode — or it can significantly extend your laptop's battery life, if you're actively using your computer. And it does supply enough power to recharge a Nintendo Switch, even while it's turned on — I was able to go from a 60 percent charge back to a full charge while playing the Switch over the course of an hour. With electrical outlets still hit or miss on many airplanes, this little brick could be the difference between getting deep into a game of Breath of the Wild and finishing off the first season of Riverdale during a cross-country flight or thumbing through an issue of SkyMall.
Head's up: If you buy things through our links, New York magazine may get a cut of it. That said, we don't recommend products we wouldn't use ourselves.