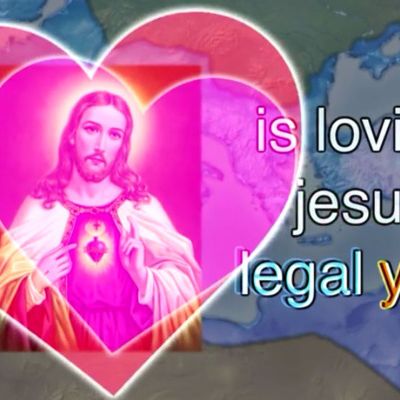 Well, he's done it again. Bill Wurtz, the video artist best known for his singsongy Vines (RIP) and neon, deadpan aesthetic has produced another historical primer. Last year, he took on the history of Japan, which quickly became a sensation on social media, mostly Tumblr. And this year, he decided, rather than take on another country, to jump right to the history of the entire world.
Here it is, Bill Wurtz's "history of the entire world, i guess." If you've got 20 minutes to spare, just click play and let it wash over you like a cool, informative summer breeze.
Tumblr is already having a lot of fun with it.