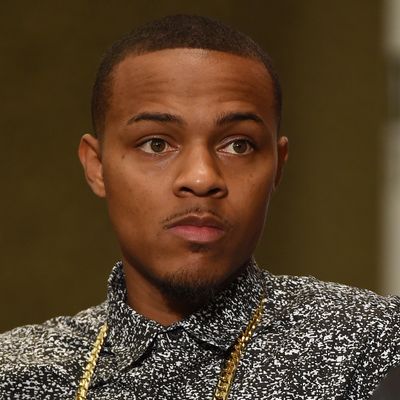 Shad Moss.
Photo: Ethan Miller/Getty Images
Remember the great 2016 caper of Britney Spears and the lifted Instagram picture of grilled corn? Well, this is just like that — except Spears is rapper and actor Shad Moss, a.k.a. Bow Wow, and the corn is a private jet. Earlier this week, Bow Wow Instagrammed a picture of a plane sitting on the tarmac. He said he was on his way from DeKalb–Peachtree Airport in Georgia to New York to do press for Growing Up Hip Hop. All seemed in order.
Except, that wasn't Bow Wow's plane. Instead, it appears he took the photo — probably by searching for images of private planes on tarmacs — from the website for a limo-and-van service in Fort Lauderdale, Florida. But points to the artist formerly known as Lil' Bow Wow for at least adding a filter to make the photo seem like his own. (Not quite sure where a former child star stealing and reediting a plane photo falls under fair-use laws.) To make matters worse — or better, if you love drama — Bow Wow was then allegedly spotted on a commercial flight by someone who had seen his Instagram.
Bow Wow has not weighed in on the issue — or the growing number of people calling him out for the potential fraud — on Instagram or Twitter. His hustle, however, appears to remain intact.