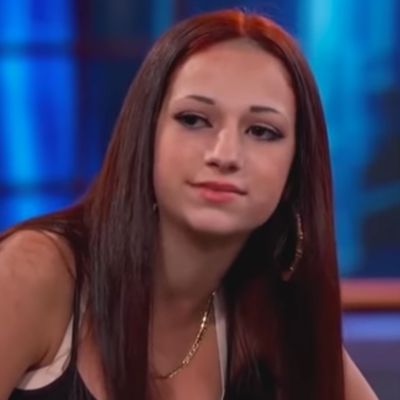 Danielle Bregoli of "cash me outside" fame.
Since rising to megavirality via a dramatic segment on Dr. Phil last year, Danielle Bregoli, a.k.a. the "Cash Me Outside, Howbow Dah" teen, seems to have done quite well for herself. She's reportedly getting her own television show. She's got 9 million Instagram followers, which probably translates to a nice chunk of change every time she posts a sponsored ad for Fashion Nova. (Which, if you follow her, feels often.) Still, that wasn't quite famous enough for comedian David Spade, who posted an Instagram photo of himself and Bregoli, the latter looking less than thrilled to be having her picture taken. "Unfortunately she stopped being famous 5 minutes before this was taken," Spade joked in the image's caption.
Shot …
… and chaser. Never one to back away from a fight, or a headline, Bregoli posted her own Instagram, saying she thought Spade was a waiter.
Your move, Spade.