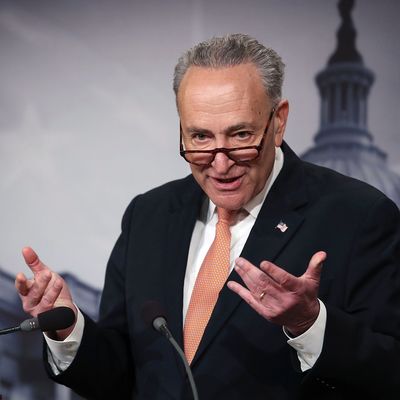 Chuck Schumer.
Photo: Mark Wilson/Getty Images
This weekend marked the conclusion of Donald Trump's first 100 days in office. Online, plenty of people got in on the action to, um, let's say, honor the occasion. There were Instagram posts upon Instagram posts from former White House photographer Pete Souza. There was a trending hashtag full of musical puns about Trump's time as president thus far. And then New York senator Chuck Schumer decided to throw his hat in the ring, too, tweeting a link to a Spotify playlist with songs chosen specifically for the event.
Schumer's playlist is highly curated, with each track meant to throw a barb at Trump and his administration. "Beautiful Liar," "Stop This Train," "He's Misstra Know-It-All," the list goes on and on. It's the watered-down, political version of the "I Made My Crush a Playlist" meme, which surged in popularity at the end of April. (While the meme started out as a genuine way to express feelings for a crush, it quickly devolved into a way to send any variety of message via song titles.) Though the Trump playlist doesn't spell out a complete message with the track names, it's certainly in the same vein.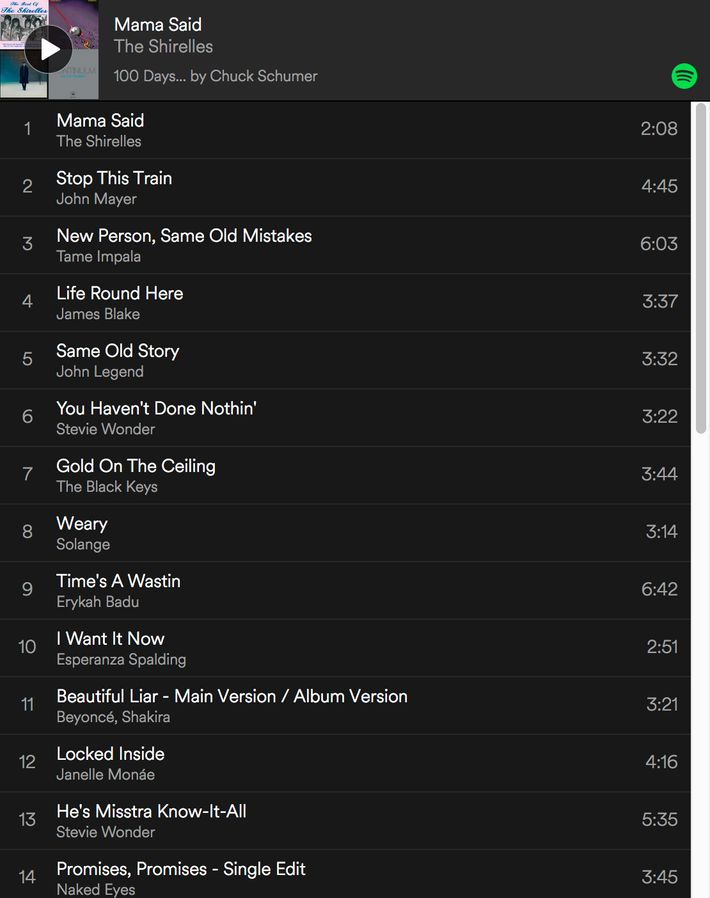 And thus, a once good meme reaches its inevitable end. If you listen closely, you can hear the cries of "SELL, SELL, SELL" echoing from Reddit's /r/MemeEconomy.