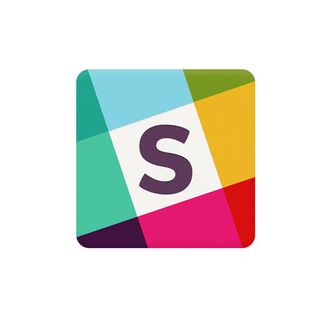 Slack did not approve an integration for dating app Feeld.
Today in who could have possibly seen this coming news, a recently released Slack integration from dating app Feeld has been officially given the boot by the chat platform. The integration, announced at the end of April, worked by prompting people to input the name of their office crushes. If it was mutual, the bot would notify both parties and then, well, you know! Feeld founder Dimo Trifonov told The Atlantic that he received an email this week from Slack informing him the app had been rejected from Slack's app directory, "[Slack] will remove Apps that we consider to be inappropriate for use in the workplace or that negatively impact the user experience on Slack."
Trifonov says he was given no other information about why Feeld was not approved, and feels Slack's decision was unjustified. "I work with my partner and from time to time we hug, kiss, and cuddle in working hours, and we thought that in 99.99 percent of companies such behavior is simply impossible," Trifonov said. "At the same time it felt so recharging, and actually impacted our productivity in a positive way. We felt so sad that people cannot see the workplace the same way we do." The Slack app is still available directly via the Feeld website, but that seems like a lot of work to download something that, admittedly, seems like an HR minefield. (Feeld's Slack integration launched with guidelines — including, "Be nice/don't be a D," "Work is work," and "Discrimination sucks (and is illegal)." Which are all good mantras, but probably won't do you much good if your boss starts asking questions.) Still, if you use Slack to communicate with friends, it could be fun. Or a good way to ruin your friendships.