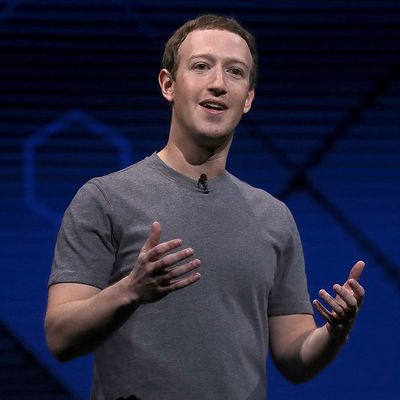 Photo: Justin Sullivan/Getty Images
This afternoon, Mark Zuckerberg will give the commencement speech at Harvard University, the semi-famous institution that he dropped out of to launch thefacebook.com. The student newspaper covering today's festivities, The Crimson, appears to have been hacked, with a full Zuck takeover in effect.
Some assorted headlines:
- BREAKING: Mork Zinkletink Zonks all over the Internet!
- MARK ZOINKERBURG AT IT AGAIN
- UH OH: Fakebook A Big Grand Hoax Say Fast Kayaking Winklekrux Twins
- OP-ED: How Come Everyone Talks About How I Stole Facebook But Nobody Talks About How I Murdered Eduardo Saverin
- OOPS: MINK PINKLEBINK ACCIDENTALLY "LIKES" OWN COMMENCEMENT SPEECH
The hack most likely comes from the Harvard Lampoon, with which the paper has a long-running rivalry. The site is currently down for now, but screenshots are, ostensibly, forever.