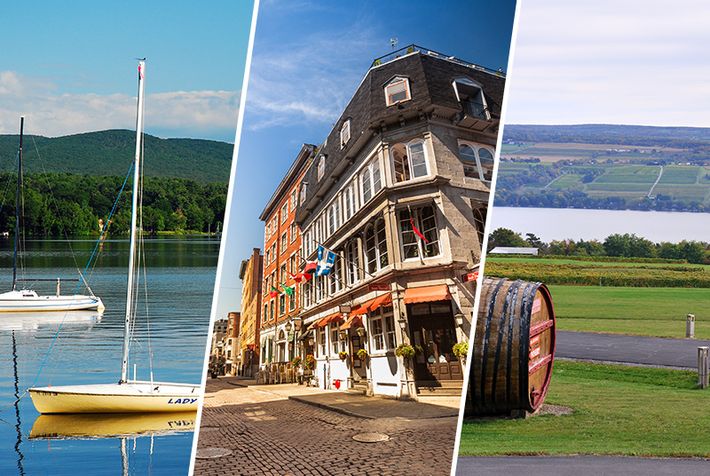 Memorial Day weekend marks the unofficial kick-off of summer, and accompanying visions of sun and sand. But the reality of spending MDW in the Hamptons or at the Jersey Shore — complete with navigating atrocious traffic and fighting tooth and nail for one three-by-three patch of beach — almost always fails to live up to expectations.
This year, think outside the beach. Below are a few of our favorite spots to consider, plus incredible Booking.com hotels, B&Bs, inns, and more to call home base during your stay.
1. The Catskills and Upstate New York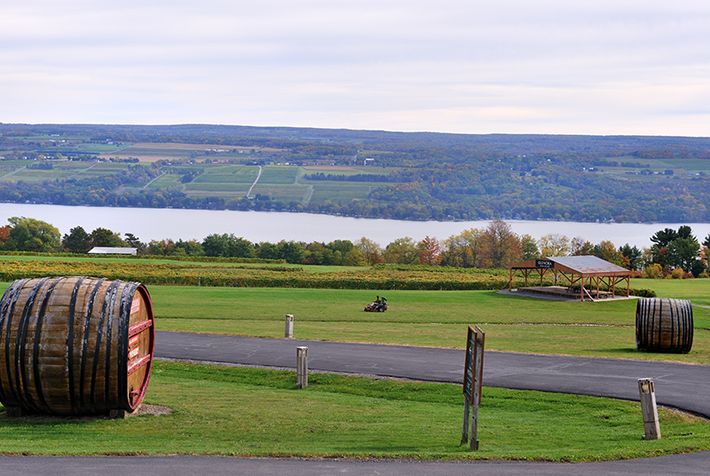 For a dose of true R&R, skip the Jitney and rent some wheels to explore upstate New York's treasures. The Catskills are the epitome of a breath of fresh air this time of year: Peruse the picturesque shops on Warren Street in Hudson; explore the region via hiking trail, canoe, or kayak; or head to Woodstock, an artsy slice of upstate that's eclectic and charming all at once. The Finger Lakes also offer vineyard tours for a taste of New York state's red and white — though you'll have to bring your own blue.
Where to stay: The region offers a variety of cozy bed and breakfasts — an ideal setting for a romantic escape.
2. Washington, D.C.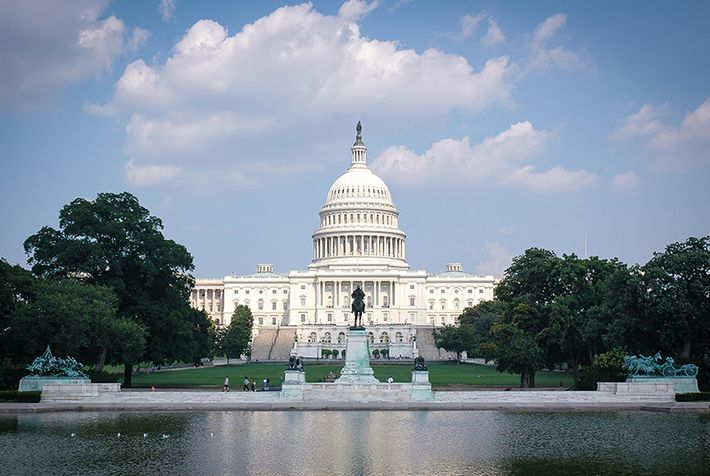 For those seeking to capitalize on the weekend's inherent patriotism, there's truly no better destination than D.C. From the yuppie mecca of Georgetown to up-and-coming, trendy neighborhoods like Adams Morgan and U Street, there's something for everyone: nightlife, culture, arts — and of course, a solemn sense of remembrance that pervades the memorials, monuments, and historical landmarks about town.
There's no shortage of patriotic activity to immerse yourself in: catch a Nats game, stroll the Mall, or head to any number of D.C.'s renowned landmarks to dig into the true meaning behind Memorial Day. Fittingly, the city plays host to the largest Memorial Day parade in the country.
Where to stay: Book a room at the Jefferson Hotel, a boutique hotel in the heart of the city (the White House is just over a half mile away), to get a true taste for the history-rich spirit of D.C.
3. Vermont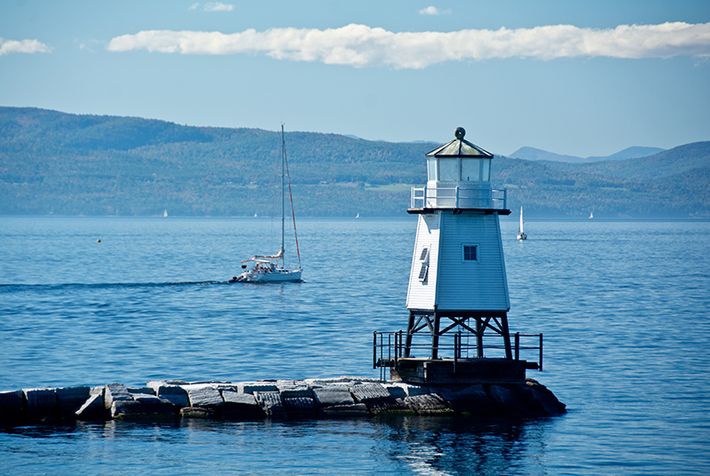 Vermont has more than exceptional skiing and really good cheddar. In fact, it's off-season offerings include glamping and a plethora of outdoorsy activities, and also luxurious spa treatments at would-be ski chalets. Burlington, Stowe, and Woodstock are three of the most popular towns to visit this time of year. Hop on a bike for a casual ride along the Lake Champlain path while soaking in the sights of this lovely corner of the country.
Where to stay: Explore any number of the quaint, charming inns and bed and breakfasts typically popular during ski season.
4. White Mountains, New Hampshire
A family friendly oasis in northern New Hampshire, the White Mountains are home to Mount Washington, the highest peak in the Northeastern U.S. The scenic roads that weave through the range make it an ideal destination to visit via road trip. On the way, explore the White Mountain National Forest, stop by a variety of stunning state parks, and spend the weekend chasing waterfalls.
Where to stay: Relax and unwind at a bed and breakfast just outside the White Mountain National Forest for easy access to nature with a side of comfort.
5. Montreal, Quebec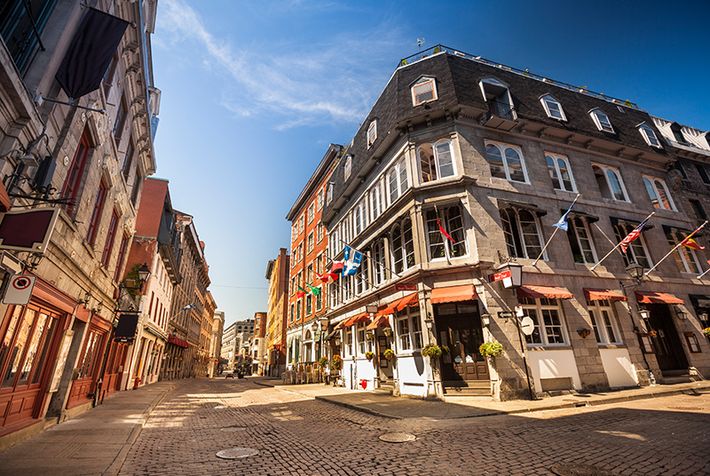 Head north to Montreal, Quebec for an easy (and comparatively affordable) way to feel as if you're embarking on a three-day vacation to Europe; many-a-visitor have compared the town to a mini version of Paris. While you're there, enjoy a dose of the city's quintessential whimsy: cat cafes, intriguing architecture, consignment shops, avant-garde art galleries, and street installations like the giant chess set in Place Émilie-Gamelin. It's only a six-hour drive from New York, although Amtrak routes run regularly if you don't want to risk traffic.
Where to stay: Pamper yourself at the Renaissance Montreal, an upscale hotel just steps from the city center. Or, for a taste of authentic city living, opt for apartment-style lodgings like Castel Durocher, just a 10-minute walk from Quartier des Spectacles (Montreal's entertainment district).
6. The Berkshires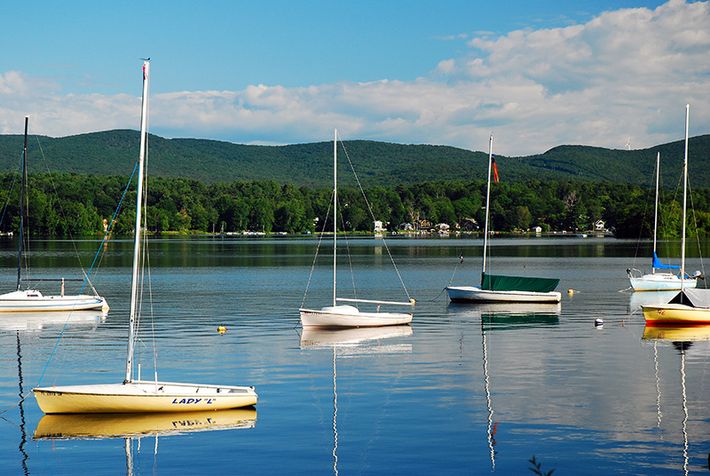 This rural, western area of Massachusetts and Connecticut is another back-to-nature spot for those seeking a break from the standard madness of MDW. Part of the Appalachians, the Berkshires' surrounding scenery is the true embodiment of purple mountain majesty — and it's about as serene a place as you'll find just about a three hours drive from town. A hiker's paradise and a yogi's dream come true, this is the ideal destination for those who want to spend their Memorial Day weekend less concerned with brews and BBQ and more immersed in mindfulness.
Suggested accommodations: Check into a bed and breakfast just a short driving distance from many of the Berkshires' most notable attractions.
7. Portsmouth, New Hampshire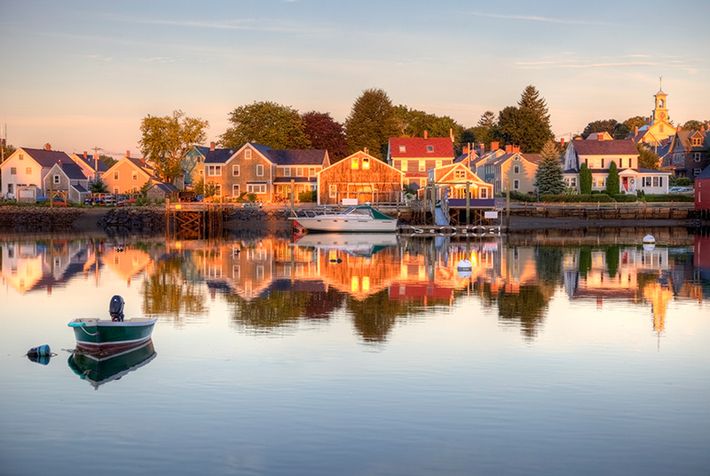 If you're opting to skip the beach but still want to feel the sea breeze, Portsmouth, New Hampshire is an easy decision. The town, best explored on foot, is at once authentically local and unequivocally inviting. Portsmouth offers a variety of quintessential American seaside activities, from waterfront picnicking to afternoons people-watching at the wharf. Don't miss out on Prescott Park, an urban riverfront oasis that's sure to be beautifully in bloom this time of year.
Where to stay: Call historic Haymarket Square home base when you book a room at the Hotel Portsmouth. This Victorian-manor-turned-hotel has been updated with all the usual modern comforts.
This is paid content produced for an advertiser by New York Brand Studio. The editorial staff of Daily Intelligencer did not play a role in its creation.