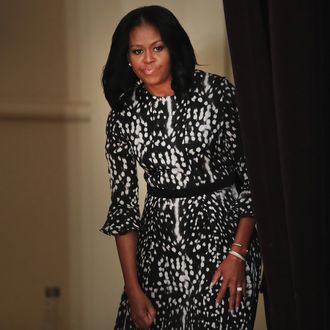 Michelle Obama had some Twitter difficulties today.
Photo: Scott Olson/Getty Images
This afternoon, former First Lady Michelle Obama fell prey to one of the internet's biggest dangers after trolls, phishing scams, and literal Nazis: Errantly tweeting. (Remember that time Sean Spicer accidentally tweeted a "password," later contended to be a Bitcoin address?) For a brief time — the tweet was live for under ten minutes before it was deleted — Michelle Obama shared what appeared to be a phone number.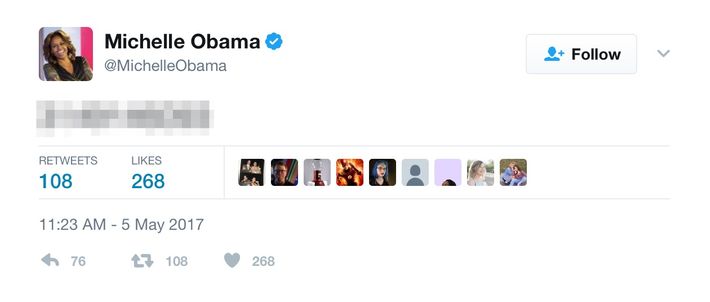 Wondering who might be on the other end of the line, I dialed the ten-digit number. The phone went straight to the voice-mail of one Duncan Wolfe, a former creative digital strategist for the Obama White House. (If you're really desperate to ring him up, the same phone number is available on his public website.) Here's hoping Michelle was able to get in touch with him, in between calls from the rest of us fools on the internet who called him up.