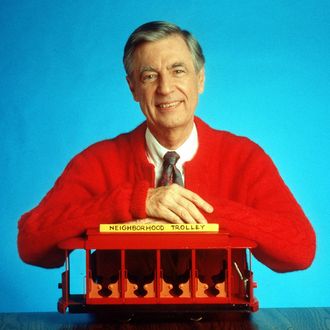 For it's latest marathon, Twitch is in the midst of streaming all 886 episodes of Mister Rogers' Neighborhood, the beloved PBS staple. Twitch marathons often let Twitch's streaming community put its own spin on cultural staples, like Bob Ross's Joy of Painting or Julia Child's cooking tutorials. Filtering anything, including last year's presidential conventions, through Twitch's hectic, mile-a-minute chat is a weirdly engaging way to watch pretty much anything.
With a few days still left to go, Twitch announced today that more than 4.4 million people have tuned in to the stream. As of now, the community has raised just slightly less than $20,000 for public broadcasting, which faces cuts under the new presidential administration. More than 300 people have also called in to share their thoughts on Mister Rogers, with messages being played in between episodes.
You can check out the stream below.