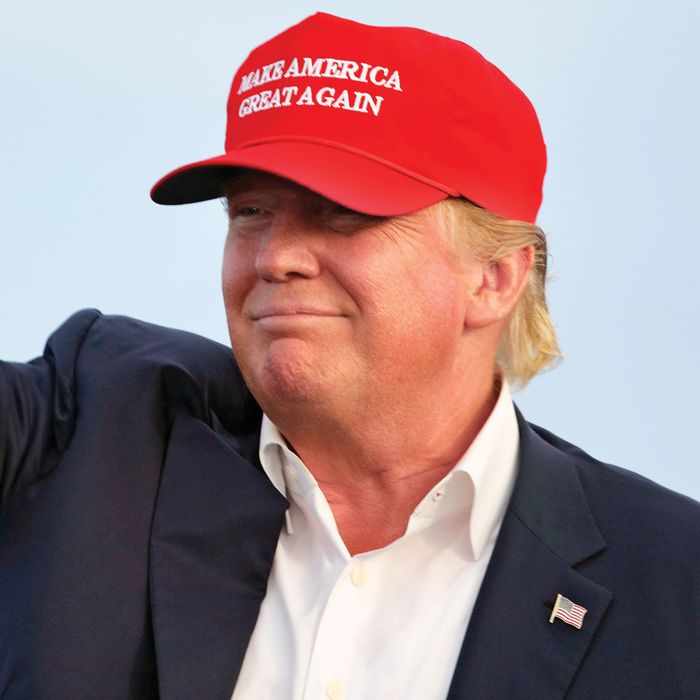 The more than 100-day Trump-free streak is over.
Photo: Visions of America/Getty Images
On Thursday, Donald Trump returns to New York City for the first time since assuming the presidency, and pretty much no one cares.
Trump will attend a memorial ceremony at the Intrepid, the maritime museum on the west side, to honor the 75th anniversary of a major World War II Battle, and meet with Australian Prime Minister Malcolm Turnbull. But Politico reports that it doesn't seem as if many New York pols will be showing up, or even meet with the president while he's in town.
"I don't know particularly what his schedule is. I don't know whether or not I've been invited to attend," Governor Cuomo told reporters. "I don't feel slighted. Sometimes I feel slighted by the press, but besides that, and it happens so often that I've gotten over that. I don't even know what the events are tomorrow."
Mayor Bill de Blasio said Monday that he wasn't invited to the Intrepid event, but the mayor might organize some counter-programming, an aide told Politico. However, it turns out both Cuomo and de Blasio were invited to go, at least according to what the event's organizer, a former Clinton-era ambassador and president of the American Australian Association, told NY1. "The invitations were sent and we've been informed by their staff that neither are coming," he said.
Trump can expect a few protesters to show up uninvited. One demonstration, organized by immigration groups, will take place outside Trump Tower. The Working Families Party and Rise and Resist plan to march near the museum – or as close as they can get with tight security.
But the feeling is mutual, apparently. Trump reportedly won't be spending the night at Trump Tower, instead heading directly to his club in Bedminster, New Jersey, where he will likely spend the weekend. Then again, maybe Trump's conscience is bugging him. He told Fox News last week that he feels "guilty" coming to New York because it's "too expensive" for the country. "I feel guilty when I go back to here, because I hate to see the New Yorkers with the streets closed," he said. Plus, he added, he goes to clubs because they have "hundreds of acres" and the streets always stay open.