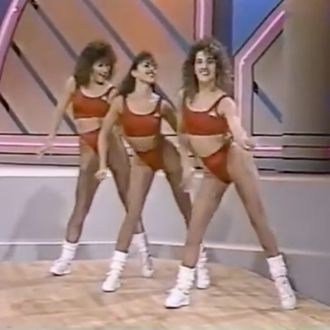 Blizzard announced a new limited-time community event for Overwatch this week, in celebration of the one-year anniversary of the game's release. Events in the multiplayer shooter always come with new, rare loot that can take the form of cosmetic skins, vocal lines, and emotes — animations that can be used to taunt other players.
Players are already noticing some extremely niche references, such as one Zarya move that comes straight out of the 1988 Crystal Light National Aerobic Championship.
For those of you who don't remember, the bonkers dance video, which appears to have been choreographed by a sentient pile of cocaine, went viral back in 2010 for the aforementioned cocaine reasons. Only true meme experts (i.e., the Overwatch target audience) remember. You can watch the full thing below.