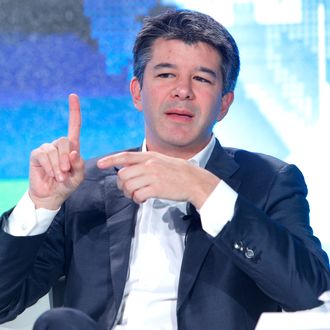 The mother of Uber CEO Travis Kalanick was killed in a boating accident Friday night and his father was seriously injured, according to a report from the New York Times.
The Times' report states that the Fresno County Sheriff's Office responded to a call shortly before 5 p.m. last night, finding a man injured and a woman deceased on the shore. An initial report states that the boat struck a rock and sank. Kalanick's parents had been avid boaters in the Fresno area for years.
Uber's head of HR, Liane Hornsey, sent a letter to the company this afternoon.

I'm writing to share some heartbreaking news. Last night Travis' mother died in a tragic boating accident near Fresno. His father, who was also on the boat, is in serious condition and is being treated at the hospital. This is an unthinkable tragedy as everyone in the Uber family knows how incredibly close Travis is to his parents.

Our thoughts and prayers are with him and his family, and we wanted to let his Uber family know right away. I know we all want to do whatever we can to help, and I'll communicate again as soon as there is something we can share.