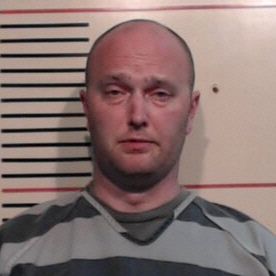 Former Balch Springs police officer Roy Oliver following his arrest.
Photo: Parker County Sheriff's Office/Handout
Roy Oliver, the white police officer who fatally shot black teenager Jordan Edwards in a Dallas suburb last week, was arrested for murder on Friday, following a police investigation. Oliver, a 37-year-old patrol officer in Balch Springs, Texas, shot and killed Edwards while the teen was riding in a car leaving a house party where Oliver and another officer had responded to a report of underage drinking on April 29. Body-cam footage confirmed the car was driving away from the officers when Oliver fired on the vehicle with his AR-15 rifle, not reversing aggressively toward them as the first police account of the shooting had originally stated.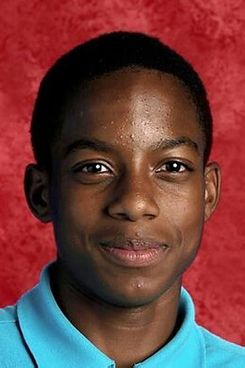 Edwards, a 15-year-old straight-A student and freshman athlete at Mesquite High School in Balch Springs, was remembered by hundreds of classmates and community members in a candlelight vigil on Friday.
The Dallas Morning Herald reports that, according to the arrest warrant, Oliver and another officer were talking to the host of the house party when they heard what they thought were gunshots coming from outside. (Neighbors have also reported hearing three or four gunshots, but it's still not clear who was responsible.) The second officer ran toward where they had heard the gunfire while Oliver retrieved his rifle from his patrol car. The second officer subsequently tried to stop the car in which Edwards was riding at a nearby intersection. According to the warrant, after the car had slowly reversed, it then began to move forward and the second officer used his gun to smash the rear passenger window as it did. Oliver then fired several rounds into the car as it drove past him.
The Edwards family's attorney says the teens were just trying to get out of the area after hearing the gunshots, and that the driver of the car, Jordan's stepbrother Vidal, was trying to shift to "park" after hearing police call for him to stop, and that's when Oliver opened fire. Vidal then drove away and didn't realize Jordan had been shot until he stopped the car a short distance away.

Oliver's arrest warrant said that he "intended to cause serious bodily injury in an act clearly dangerous to human life." He turned himself in on Friday after the Dallas County Sheriff's Office issued a warrant for his arrest. Held on a $300,000 bond, he was later released after posting bail.
Oliver, a former sergeant in the U.S. Army and an Iraq War combat veteran, was reprimanded by the Balch Springs police department in 2013 over an incident in which he behaved aggressively and unprofessionally while working on a court case with county prosecutors. The Morning Herald also reports that Oliver pulled his gun on the driver of another car after she had rear-ended his truck in Dallas two weeks ago. That driver, 26-year-old Monique Arredondo, said she had shifted to "park" when she looked up to find Oliver at her window with his gun drawn, demanding her license. Dallas police report that Oliver later told them he had done so because "he believed the other individual may be reaching for a weapon or attempting to flee," but they determined that no offense had occurred.
Oliver was fired by the Balch Springs police department on Tuesday, citing his violation of department policies during the Saturday-night shooting. He had been working for the department for six years. Four out of every five officers in the Balch Springs police department are white, while four out of every five residents of the town are not.
"Although we realize that there remain significant obstacles ahead on the road to justice, this action brings hope that the justice system will bend against the overwhelming weight of our frustration," the Edwards family said in a statement regarding the murder charge against Oliver. The private funeral for Edwards was to be held on Saturday, and his family asked for there to be no protests there, explaining that, "Though we understand what his life and death mean symbolically, we are not ready to make a martyr of our son."
Jordan, at 15, is the youngest of the more than 300 people killed by police so far this year.