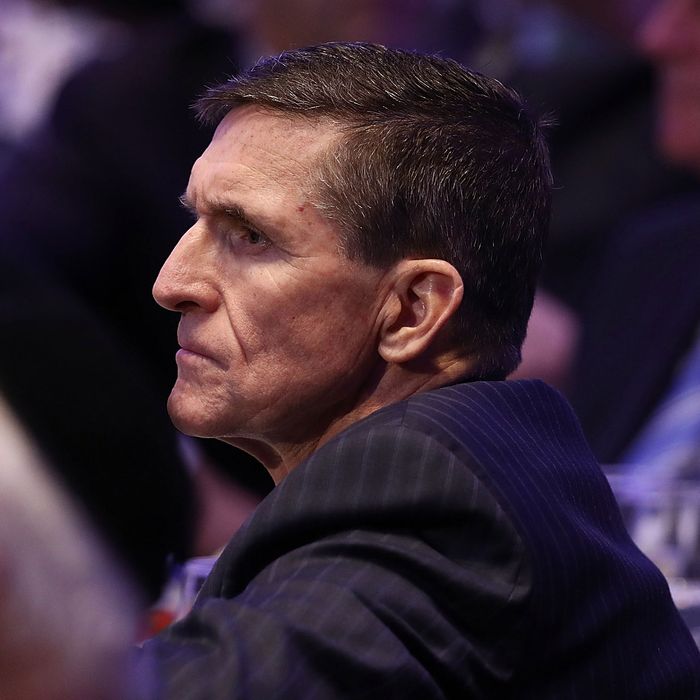 Flynn.
Photo: Win McNamee/Getty Images
The House Intelligence Committee is planning to subpoena Michael Flynn as a part of its investigation into Russian interference in last year's presidential election, Representative Adam Schiff said Wednesday.
The committee first sought the former national security adviser's voluntary cooperation, but he declined. "We will be following up with subpoenas, and those subpoenas will be designed to maximize our chance of getting the information that we need," Schiff said at a breakfast in D.C.
Flynn has already refused to comply with the Senate Intelligence Committee's subpoena for documents outlining his contacts with Russian officials, invoking his Fifth Amendment protection against self-incrimination. The committee's leaders responded by issuing two new subpoenas directed at Flynn's businesses, which Senator Mark Warner, the ranking member, believes do not have the ability to plead the Fifth.
At Wednesday's event, Schiff also said that the House Intelligence Committee is trying to obtain audio recordings of President Trump's private meetings in the White House, if such recordings exist, with an eye toward substantiating reports that he asked former FBI director James Comey to end the Russia probe. "If all of this is part of a pattern of interference by the White House or worse, we have to find out," Schiff said.