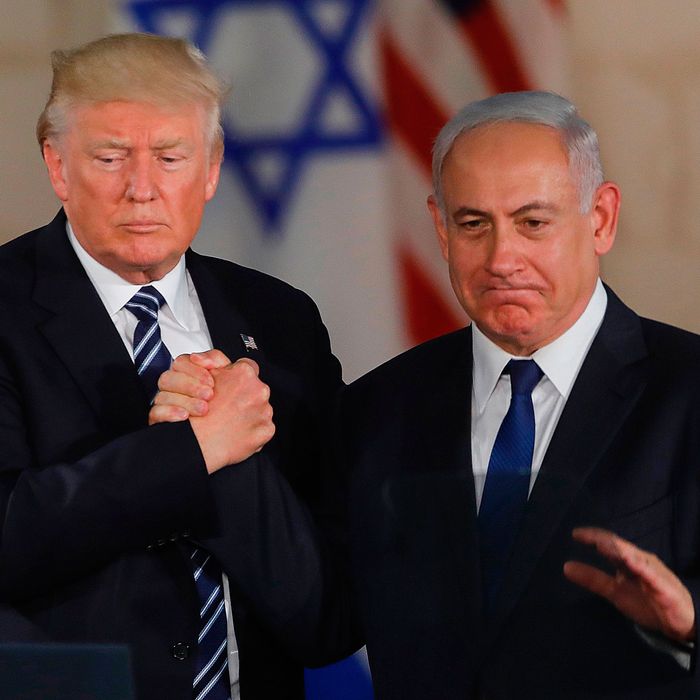 No heckling here.
Photo: Menahem Kahana/AFP/Getty Images
Plans for President Trump to address the Israeli Parliament during his visit to Jerusalem were scrapped because U.S. officials were reportedly afraid he'd be heckled. In an interview on Israeli radio Thursday, Knesset speaker Yuli Edelstein said "the possibility was explored as a first option, and it was dropped from the agenda because it was clear that the president wouldn't be able to speak" without interruption, the AP says. Trump chose instead to speak at the Israel Museum.
Four years ago, President Obama made a similar decision amid fears of a noisy Knesset crowd. He chose to speak to a group of Israeli students at the Jerusalem International Convention Center instead of the often rowdy crowd of lawmakers.
Less than a year later, Stephen Harper, then the Canadian prime minister, did address the Knesset. In the process, he provided evidence that both Obama and Trump probably made the right call.