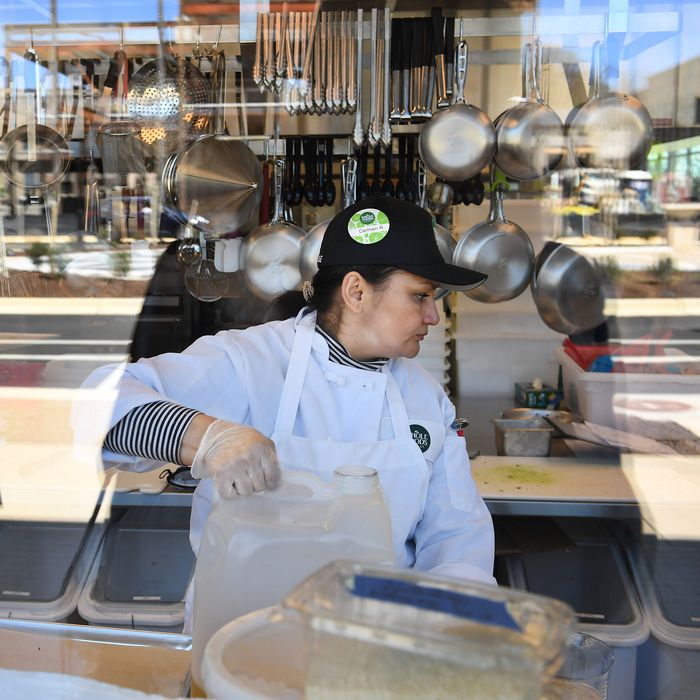 Employers added more jobs than expected in April, but aren't increasing wages much.
Photo: Matt McClain/The Washington Post/Getty Images
The unemployment rate dipped down to 4.4 percent in April, its lowest level since May 2007, as employers added 211,000 jobs, the Labor Department said Friday.
The jobs number beat out projections and obliterated the disappointing March number, which was revised down to only 79,000 jobs. The hospitality industry led the way in the April resurgence, adding 55,000 jobs, followed by health care's 37,000 jobs and 19,000 for the financial industry.
Evan as more Americans found jobs, wage growth remained slow. April saw wages rise 2.5 percent compared to this time last year, down from March's year-over-year growth by a tenth of a percent. That puts average hourly earnings at $26.19.
"Two hundred thousand for jobs growth is just such a huge number, you'd think we'd get to a point where employers have to raise wages, and we're still not seeing it," George Washington University economist Tara Sinclair told the Washington Post.
There's some hope that wages may see a boost later this year though. With the economy approaching, or at, full employment, depending on whom you ask, wages should begin to grow as employers fight it out in a more competitive hiring market.