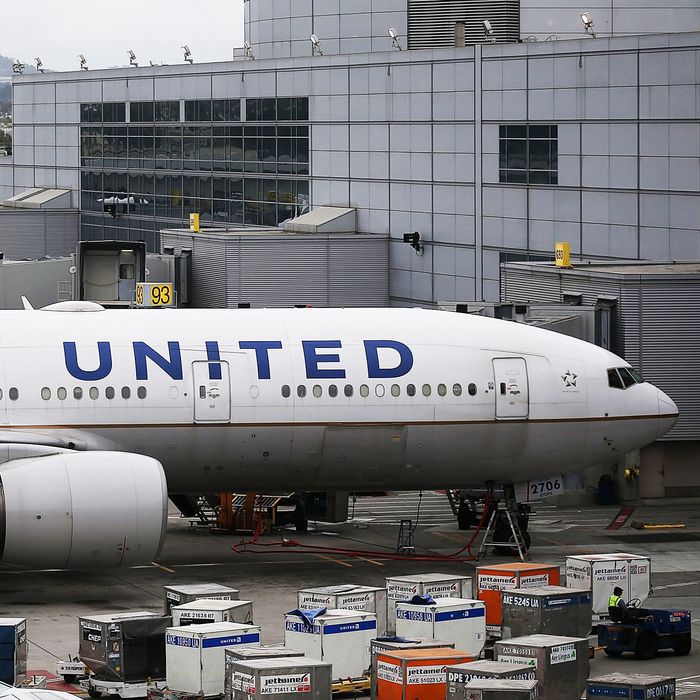 Scorpions on a plane.
Photo: Justin Sullivan/Getty Images
A United flight set to take off from George Bush Intercontinental Airport, in Houston, was delayed Thursday after a scorpion crawled out of a sleeping passenger's shirt.
The plane, which was on its way to Quito, Ecuador, was emptied so crew members could search for the little demon.
Houston's KHOU spoke to a passenger on the flight who "said a man in the back of the plane was asleep when the scorpion crawled out of his sleeve. Another man sitting next to him saw the scorpion before it went under the man's seat."
According to a statement from United, paramedics checked out the passenger who was hiding the critter and found no injuries. The statement added that, "as a precaution, a new aircraft was arranged."
This is the second scorpion incident on a United flight in the last month. Previously, a Canadian man was stung by a stowaway scorpion after it fell into his hair from an overhead bin.