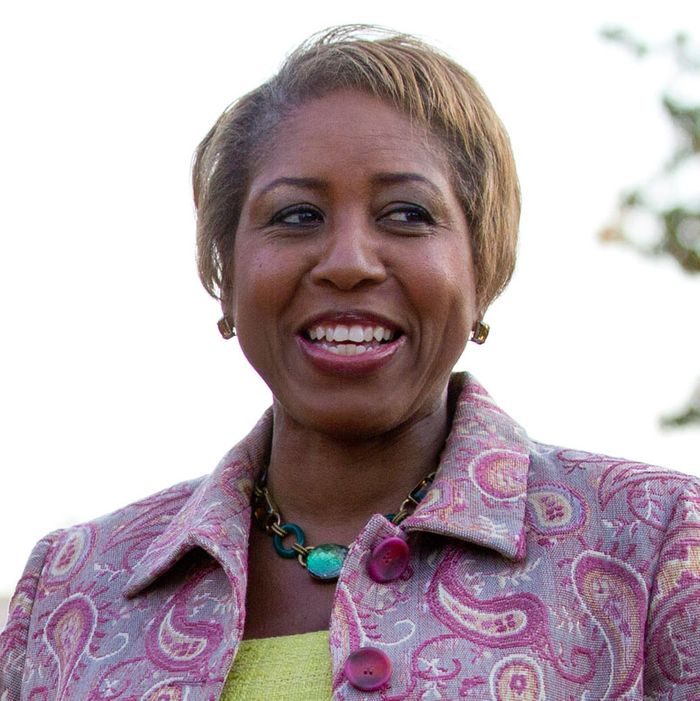 Angella Reid during the Obama presidency.
Photo: Carolyn Kaster/AP
The first woman and second African-American to serve as the White House chief usher was abruptly fired Friday morning, according to multiple reports.
Angella Reid took the job as chief usher, one that required her to coordinate the activities at the White House residence and oversee its staff, in 2011, after serving as general manager of a Ritz-Carlton hotel. Those in Reid's position have typically stayed much longer than she did, with the average tenure lasting about 13 years.
Others on the residential staff tend to stay even longer. "It really doesn't matter who is president, or what party is in office," former chief usher Stephen Rochon told CNN. "The permanent staff averages 25 years — one staffer was there for 50 years."
Rochon, who had been hired by George W. Bush in 2007, served under Obama until 2011, when he left for a position at the Department of Homeland Security. He told CNN that the Trump transition team asked him to return as chief usher, but he turned them down.
The White House hasn't yet given a reason for Reid's firing — one anonymous official told the Washington Post, "We are very grateful for her service and wish her the very best"— but the speculation has already begun.
"The Trump administration seems worried about Obama's spies, and there may have been a feeling that she wasn't on page with the Trumpians," presidential historian Douglas Brinkley told the Post.