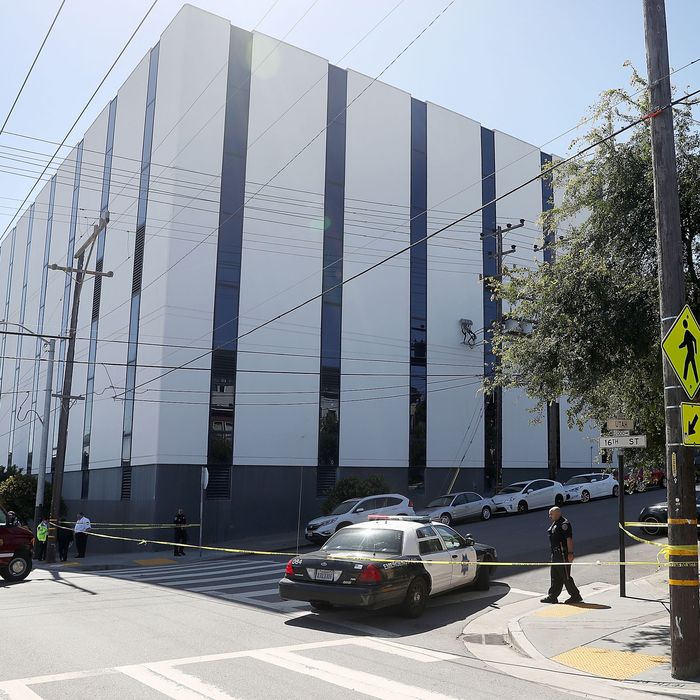 A San Francisco police officer stands guard at the scene of a shooting at a UPS facility on June 14, 2017, in San Francisco, California.
Photo: Justin Sullivan/Getty Images
As Washington, D.C., reeled from an attack on the ball field of a congressional GOP baseball practice, another mass shooting unfolded on the opposite side of the country. A suspect opened fire at a UPS facility shortly before 9 a.m. in San Francisco, killing at least three people and injuring two before turning the gun on himself. The gunman was reportedly wearing a UPS uniform, and though police did not say whether the suspect currently or previously worked at that facility, some witnesses told reporters they recognized him as an employee.
The identity of the gunman and the names of the victims have not yet been released. Police recovered two weapons at the scene, one of which the gunman apparently used to take his own life. "Someone came up and just started shooting," a woman, whose husband was in the UPS building, told the San Francisco Chronicle. "He's a mess right now. I get to take my husband home and someone else doesn't."