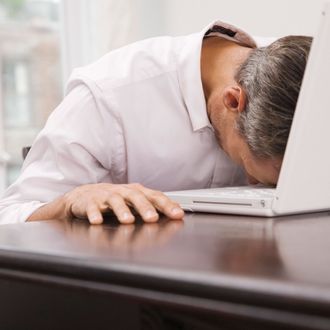 Photo: Hiep Vu/Getty Images/First Light
Last August, a blog post on Medium by someone known only as Kim made its way through the tech blogosphere. It chronicled damning allegations against an unnamed tech start-up, whose CEO was accused of misleading employees about the company's viability, and forging payment records to trick employees into thinking that they'd been paid.
The site was promptly identified as WrkRiot, self-described as "the Credit Karma of LinkedIn," whatever that meant. WrkRiot was at least the third name that the company had gone through. It was led by Isaac Choi, who was indicted this month in Orange County.
The Justice Department's statement reads in part:
The indictment alleges that Choi, while working at his company, known publicly as WrkRiot, falsely claimed that he received a degree from a prestigious New York business school, worked as an analyst at a major financial institution, had access to significant personal wealth, and was investing significant amounts of that money into the company. The indictment further alleges that after certain WrkRiot employees came to learn that WrkRiot's bank accounts did not contain the capital that Choi claimed to have invested, Choi falsely claimed that a significant portion of the money he pledged to invest was tied up overseas and elsewhere.
Folks, if your boss asks you to lend him $50,000 from your personal savings, please, don't do it.