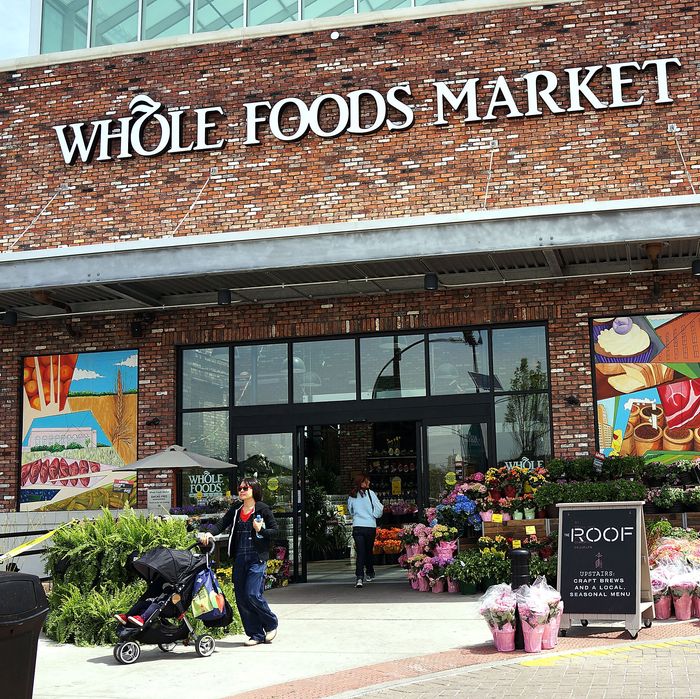 Photo: Spencer Platt/Getty Images
After rumors circulated yesterday that Amazon was considering purchasing Slack, the company announced today it is acquiring Whole Foods Market — a grocery store known to many of us mortals as "Whole Paycheck" — in a deal worth $13.7 billion. The merger went down in an all-cash transaction, with shares valued at $42 each, and is expected to be complete, pending approval from Whole Foods shareholders, by the end of the year.
"Whole Foods Market has been satisfying, delighting and nourishing customers for nearly four decades — they're doing an amazing job and we want that to continue," Amazon founder Jeff Bezos said of the deal. "This partnership presents an opportunity to maximize value for Whole Foods Market's shareholders, while at the same time extending our mission and bringing the highest quality, experience, convenience and innovation to our customers," John Mackey, CEO and co-founder of Whole Foods, also said. (Worth noting, Mackey, who has seen his company sales drop consistently over the last seven quarters, recently ripped into a billionaire whose hedge fund holds a 9 percent stake in Whole Foods for trying to sell the company, calling him a "Ringwraith" à la The Lord of the Rings.) Mackey will maintain his post after the sale is complete.