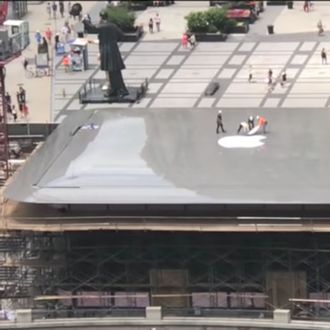 Photo: DNAinfo Chicago/YouTube
Downtown Chicago is getting a new Apple Store. You might recognize its shape. Maybe? I don't know. There's just something about it. The cool metallic-silver color of the exterior. The way the edges of the roof slope down ever so gently. The giant white Apple logo plopped in the middle of it. It feels like I've seen this somewhere before … but where?
I just can't put my finger on it.