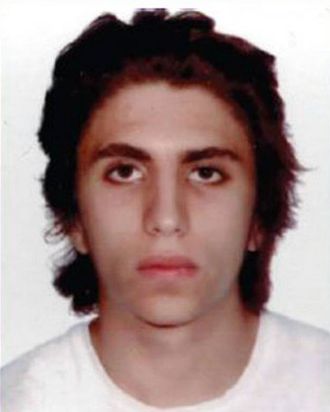 Youssef Zaghba.
Photo: Metropolitan Police
"I am going to be a terrorist," Youssef Zaghba allegedly told authorities in 2016, after he was stopped in an attempt to travel to Syria. The 22-year-old Zaghba is the third suspect in the London attack, U.K. officials confirmed Tuesday.
Authorities previously identified 27-year-old Khuram Shazad Butt and 30-year-old Rachid Redouane as the two other men who rammed a van into pedestrians on London Bridge on Saturday night, and then jumped out and began stabbing patrons in the crowded Borough Market. Together, Zaghba, Butt, and Redouane allegedy killed seven people and wounded dozens before they were fatally shot by police. ISIS has claimed responsibility for the attack.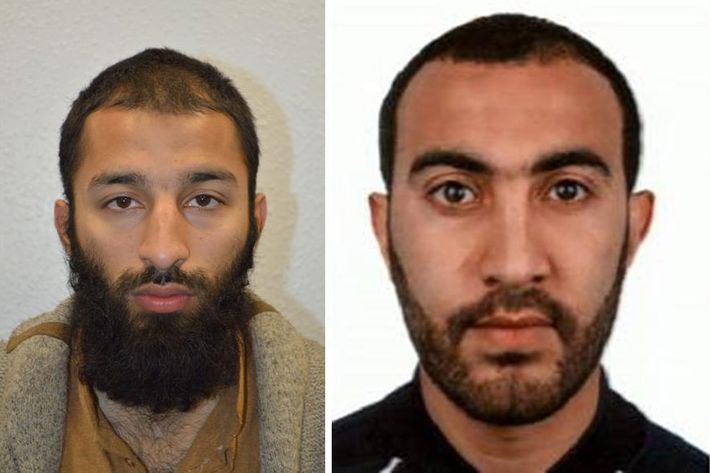 Zaghba, the youngest of the three alleged attackers, is an Italian national born to an Italian mom and Moroccan dad. He had most recently been working as a waiter in East London. Officials say he not been a "subject of interest" to either British police or MI5, the domestic intelligence agency. But European law-enforcement officials were reportedly aware of his radicalization, reports the Guardian, and had alerted their counterparts in the U.K. after he moved to London. Italian media say officials stopped Zagbha in the Bologna airport in March 2016; he had planned to fly to Istanbul and then apparently make the trek to Syria to team up with ISIS; a search of his phone revealed jihadist propaganda. Zagbha was questioned but released, though intelligence officials apparently flagged him to MI5 at that time.
Of the other two attackers, British officials say only one — Butt — was on law enforcement's radar, though he was not under suspicion of actively planning an attack. But he apparently was also on the radar of many in his own neighborhood. At least one resident had called the anti-terror hotline to report Butt, saying he had been trying to radicalize the local kids in a park. He also appeared in a Channel 4 TV documentary called The Jihadis Next Door, where he openly espoused allegiance to ISIS.
Prime Minister Theresa May has vowed that "things need to change" after Britain suffered its third terrorist attack in as many months, as officials try to piece together the events leading up to the attack. Raids in East London, where the attackers lived, yielded 12 arrests, but all have since been released — with the exception of a 27-year-old male who was taken into custody on Tuesday.