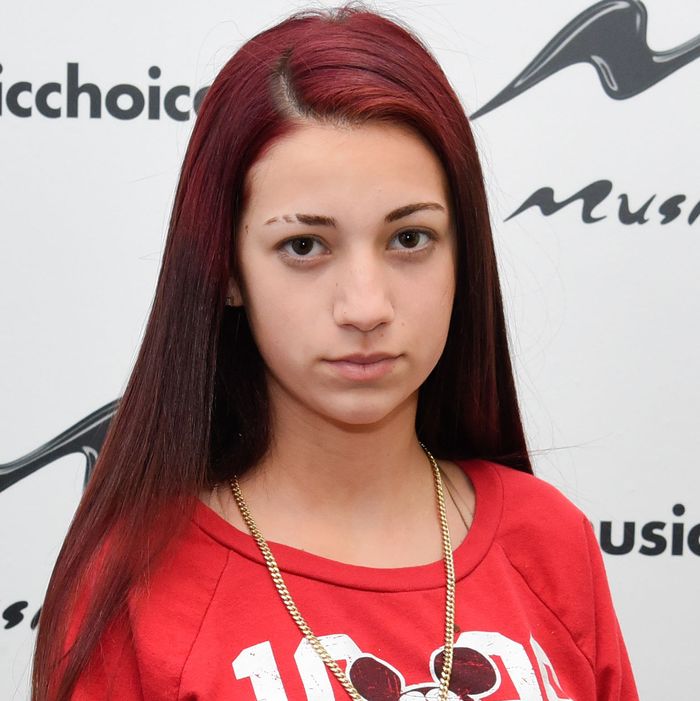 Danielle Peskowitz Bregoli.
Photo: Matthew Eisman/Getty Images
Danielle Peskowitz Bregoli became a household name, if the internet is a household, earlier in 2017 when a reaired episode of The Dr. Phil Show showed the then 13-year-old calling out the audience. "All these hos laughin' like there's something funny," Bregoli told Phil of the studio audience. "Cash me outside, howbow dah?" That singular, slightly incoherent line boosted Bregoli to viral fame in the form of a massive social-media following, sponsored-content deals, a reported TV deal, and one very good David Spade clapback.
It did not, however, undo any of her actions — the name of her segment was "I Want to Give Up My Car-Stealing, Knife-Wielding, Twerking 13-Year-Old Daughter Who Tried to Frame Me for a Crime" — prior to appearing on Dr. Phil. This week, Bregoli plead guilty in a courthouse in Delray Beach, Florida, to several charges related to incidences before the now 14-year-old started hawking Fashion Nova on Instagram for profit. Charges included, NBC reports, marijuana possession, grand theft, and filing a false police report. She's also facing possible battery charges from a separate incident in 2017. For her part, Bregoli doesn't seem to be terribly affected. Later on Wednesday, she posted a video on Instagram of herself being flocked by crowds at a mall in Miami Beach captioned "Damn , Can't even hit da mall no more." Perhaps this means we'll be cashing less of Bregoli outside in the coming days. Seems unlikely, though that might be just what she needs.