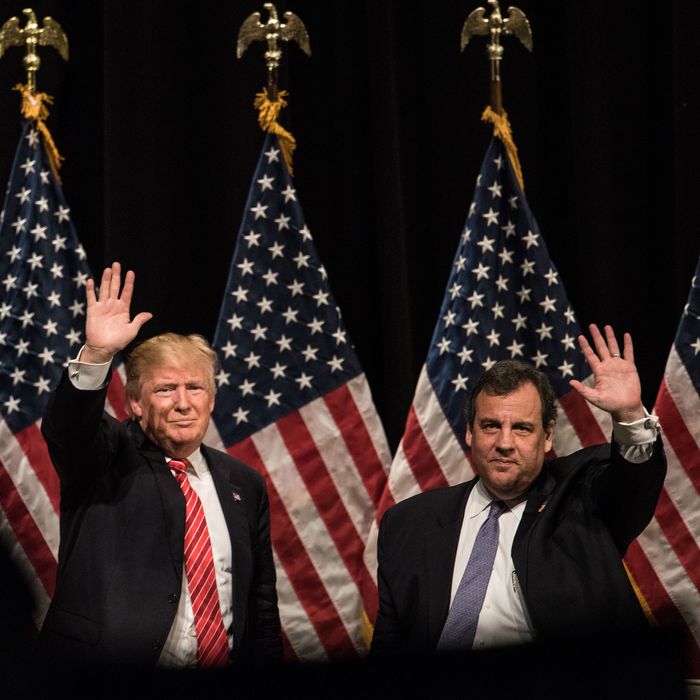 Just a couple of normal New York City dudes.
Photo: Sean Rayford/Getty Images
In the few short hours since the release of James Comey's prepared testimony for tomorrow's highly anticipated Senate hearing, a few predictable reactions have taken hold. On the left, they're crowing about obstruction of justice, and on the right, they're shrugging their shoulders.
Then there's the reaction from Chris Christie. The governor of New Jersey and one-time Trump errand boy went on MSNBC Wednesday and offered an interpretation of Trump's conversations with Comey that called to mind the "locker-room talk" defense of last year's infamous Access Hollywood tape.
Comey's testimony doesn't show Trump trying to obstruct justice, the former United States Attorney said. Instead, it shows a Washington neophyte failing to adhere to the customs of the presidency and engaging in "normal New York City conversation."
Christie, who was born in Newark, grew up in Livingston and now works in Trenton, did not explain what makes him an authority on New York City conversation.
We'll trust a real New Yorker on this one.