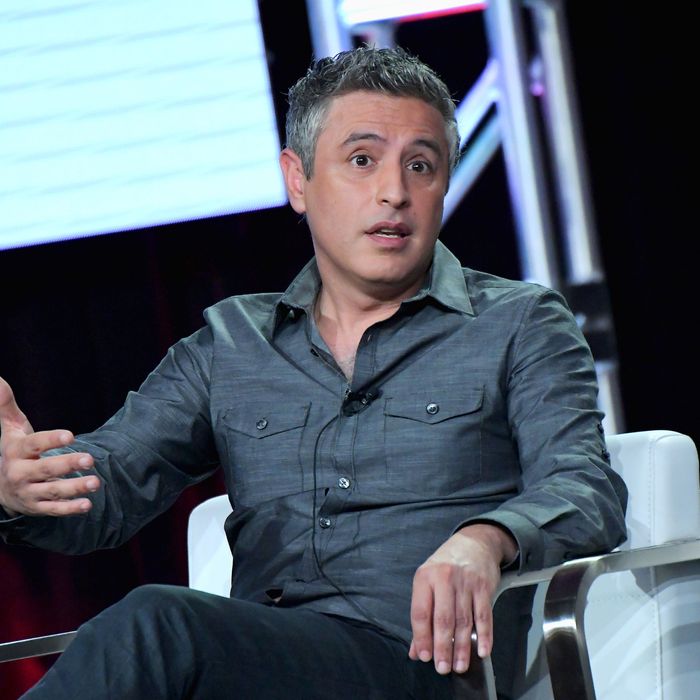 Reza Aslan.
Photo: Charley Gallay/Getty Images for Turner
CNN has cut ties with host Reza Aslan after the religious scholar and host of the show Believer called President Trump a "piece of shit" in a tweet. Aslan fired off the insult in response to a tweet Trump sent after the most recent terror attack in London.
Aslan deleted the tweet and later apologized, writing that he "should not have used profanity" in his response to Trump. Still, he insisted that Trump lacked "decorum and sympathy for the victims" of the attack.
In a statement to Variety on Friday, CNN said it would not move forward with the second season of Believer, Aslan's so-called "spiritual adventures series."
Though the CNN statement didn't mention his tweet about Trump, Aslan acknowledged that his "voice" was at odds with the network's "brand as an unbiased news outlet."
This is the second time in just a few weeks that CNN has dumped an on-air personality for being rude to Trump.