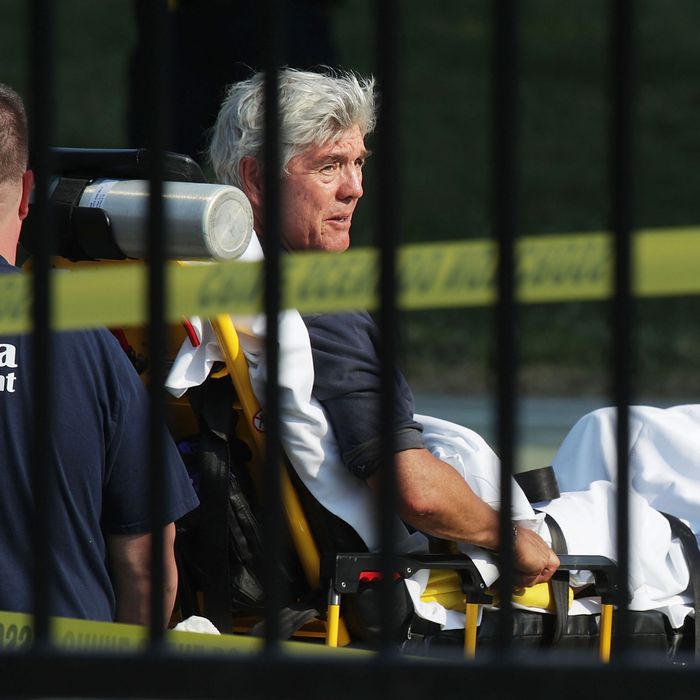 Representative Roger Williams of Texas.
Photo: Alex Wong/Getty Images
Not long after a gunman opened fire on Republican lawmakers at a baseball practice in Alexandria, Virginia, this morning, Democrats, who were practicing on another field, came together to offer a prayer for their colleagues.
It was a rare moment of compassion and civility extended across party lines, and as the victims of the attack remain in the hospital, that moment hasn't ended — yet.
Congressional Democrats have spent Wednesday morning offering their thoughts, prayers, and well wishes to those shot, most notably the Capitol police and Representative Steve Scalise, who is in stable condition after the shooting.
Perhaps the most notable tweet came a former House Democrat Gabby Giffords, who survived an assassination attempt in 2011 and resigned from office in 2012. She was one of the first to send her best to GOP lawmakers and offer praise for the police who reportedly prevented the attack from being much worse than it was.
Other Democrats struck a similar tone.