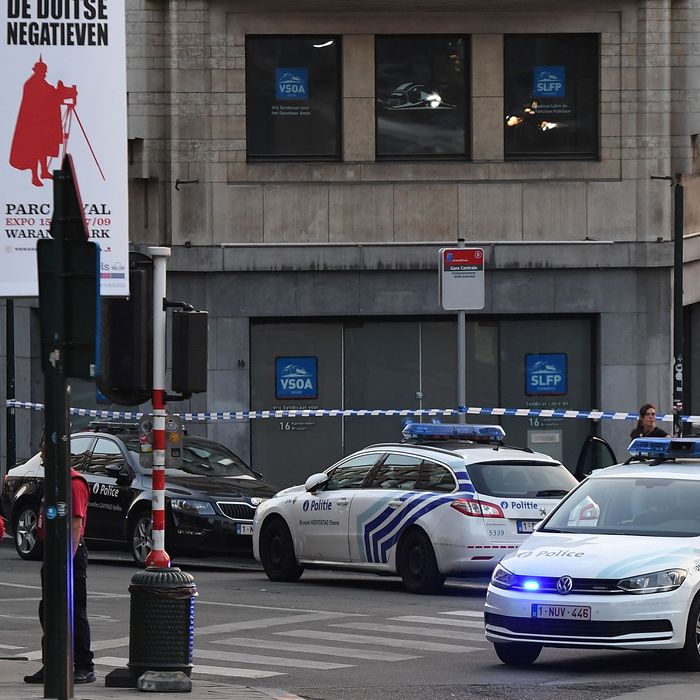 Police vehicles cordon off an area outside Gare Centrale in Brussels on June 20, 2017, after an explosion in the Belgian capital.
Photo: Emmanuel Dunand/AFP/Getty Images
A would-be attacker allegedly tried to detonate a suicide bomb in Brussels's Central Station on Tuesday. Belgian media is saying that soldiers shot and "neutralized" a man wearing an explosive belt inside the station, which set off a small explosion. Authorities evacuated the train station, but say the situation is under control. No other casualties have been reported.
An image is circulating on social media that appears to show a small fire inside the station. Witnesses say that the suspect shouted "Allahu Akbar" before he tried to set off his device, according to the BBC.
Brussels police and military personnel swarmed the scene in the aftermath of the incident.
In March 2016, ISIS-linked terrorists carried out a deadly coordinated attack at the airport and at a metro station in Brussels, killing more than 30.
This is a breaking-news post, and it will be updated as more information becomes available.