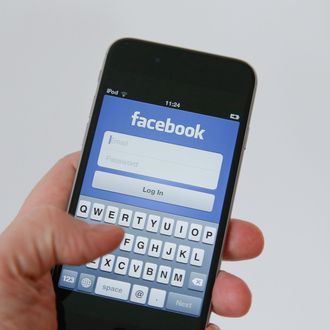 Photo: Jaap Arriens/NurPhoto via Getty Images
Sensing a need to relate to the youth, Facebook is reportedly working on a messaging app called Talk, which is meant for the youngest fidget-spinner spinners in society. According to the Information, code found inside Facebook's main app references an unreleased program called Talk, which appears aimed at a younger set.
Descriptions in the code include lines like, "Talk is a messaging app where you fully control the contacts," and "Your child uses the Talk app to chat with you in Messenger." Those are likely meant for the parents of young, first-time internet users that Facebook is targeting — kids who might not even have a Facebook account. One Talk command buried in the app states that, "Your child will not have a Facebook profile or be publicly searchable."
Facebook did not comment on the app and has not announced anything about it; it may never see the light of day. But its mere existence, even in fragments, signals that Facebook is trying to collect a younger audience and get it hooked into the company's ecosystem early, even if it's only for private communication.