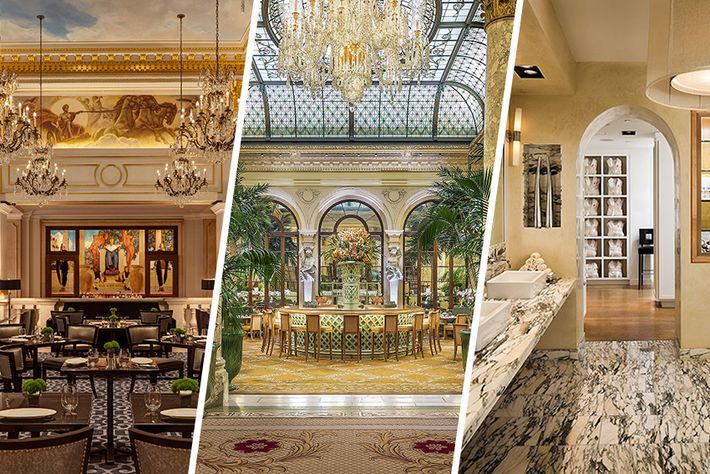 The revolving-door nature of businesses in New York is a defining characteristic of the city — which is why the establishments that have withstood time are especially worth noting. And while plenty of simply "old" establishments have declined into tasteless tourist traps, other survivors have retained the old-school glamour, novelty, and caliber that made them famous. War Paint, the new Broadway musical following the rise of beauty industry pioneers (and New Yorkers) Elizabeth Arden and Helena Rubinstein between 1935 and 1964, features a few such storied institutions. (The St. Regis New York and Tiffany & Co. are among those name-dropped.) Inspired by the show and the women's opulent lifestyles, we rounded up a few iconic New York destinations still worth a visit today.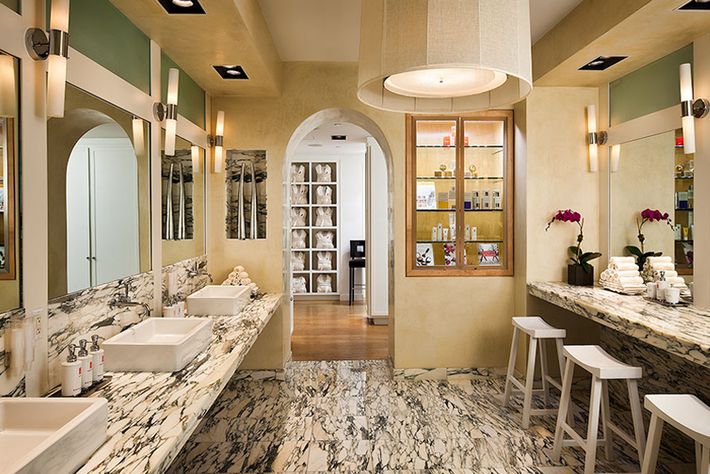 For more than 100 years, this Fifth Avenue staple has been polishing and pampering the city's discerning clientele. Offering everything from body treatments to blowouts, the original flagship of Elizabeth Arden's now-nationwide spa and salon remains a reliable choice for superior service and sophisticated environs. Spend a few hours "behind the Red Door," sipping cappuccinos and indulging in relaxing services like an olive oil mani-pedi.
The Red Door by Elizabeth Arden, 663 Fifth Avenue at 52nd Street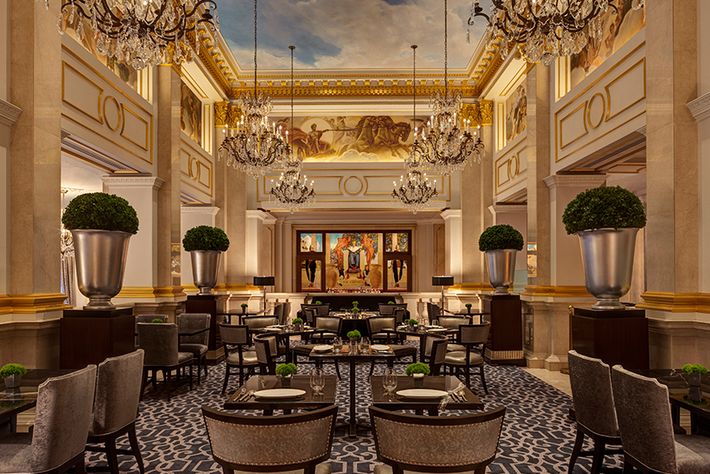 A stone's throw from MoMA, the St. Regis is as immaculate today as it was when it welcomed its first guests in 1904. Among the luxury hotel's fine dining experiences is Astor Court, where Arden, Rubinstein, and their well-heeled contemporaries often took lunch. For an early start, head to the stately King Cole Bar to try the highly regarded Bloody Mary.
The St. Regis New York, 2 East 55th Street at Fifth Avenue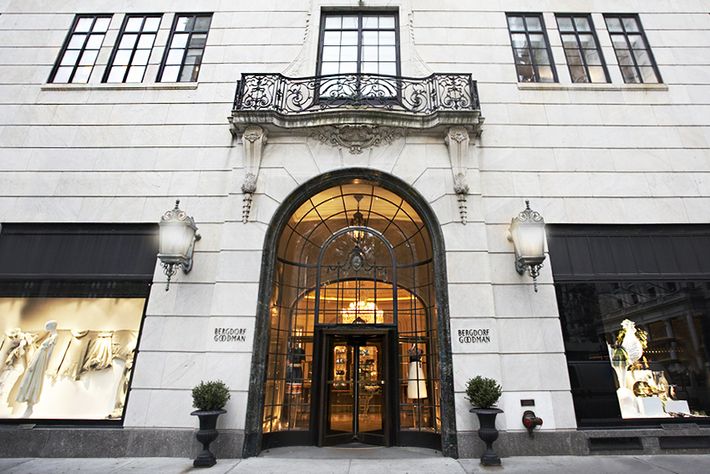 Did you know? Some of the most impressive Central Park views can be seen from the swanky dressing rooms on floors two through four of Bergdorf Goodman. A stroll down Fifth Avenue isn't complete without popping into the luxury department store, which epitomizes the city's famed shopping scene. It's eight floors of high-end retail, with a side of celebrity sightings.
Bergdorf Goodman, 754 Fifth Avenue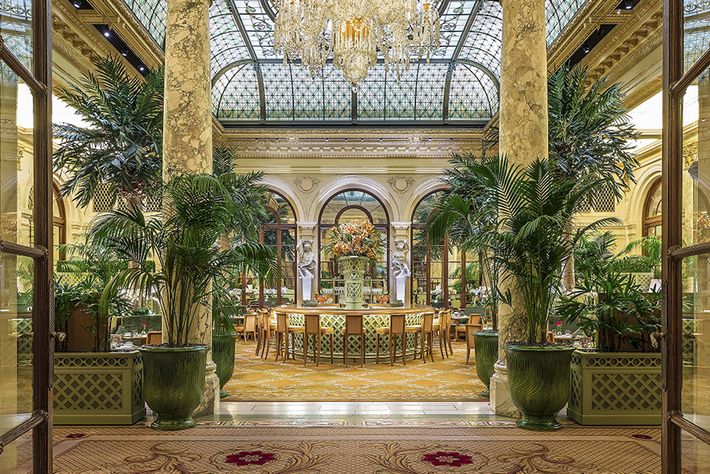 In 21st century America, formal afternoon tea is a chic concept on its own, and few places blend the elegance of the tradition with the tastes of the modern palate as effectively as The Palm Court at The Plaza hotel. (Book a reservation ahead of time to secure a spot.) To celebrate with something stronger than tea, visit the historic landmark's equally ornate Champagne Bar, or listen to live jazz in The Rose Club.
The Plaza, Fifth Avenue at Central Park South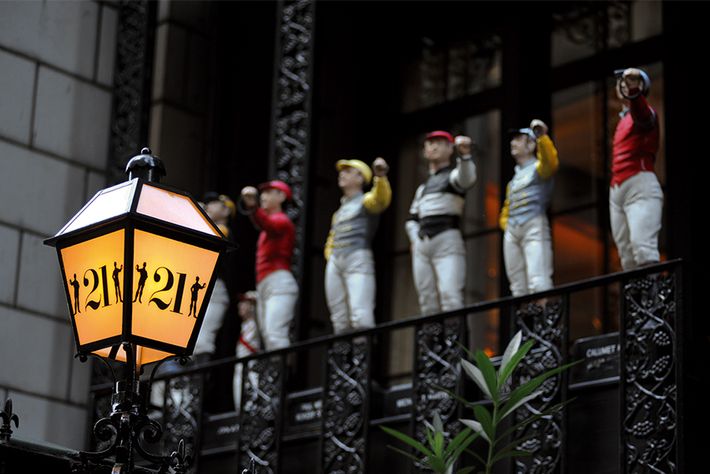 The legendary 21 Club is one of the few New York City establishments to lay legitimate claim to the title of "speakeasy," dating back to the days of Prohibition. The Bar Room's decor — hodgepodge memorabilia supplied by famous patrons — manages a balance of quirky and classy. The restaurant is a popular option for pre- or post-theater dinner, or for festive occasions. If you're planning a visit, note the dress code; you won't get inside in jeans.
21 Club, 21 West 52nd Street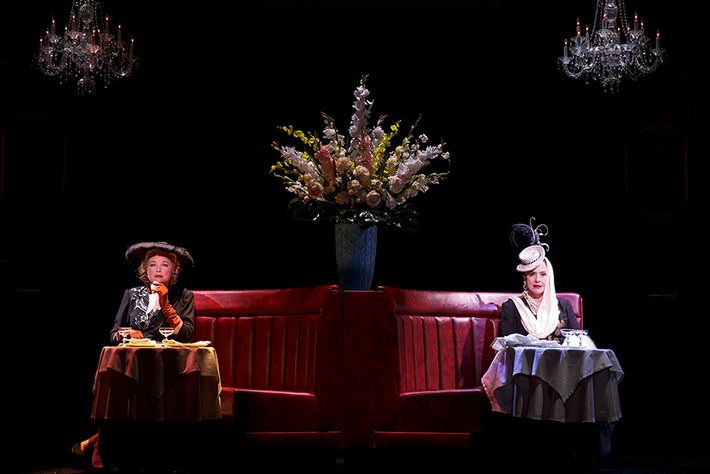 The timeless excitement of a Broadway show is the pièce de résistance of a classic-New York itinerary. Running since April 2017, War Paint stars Tony Award-winners Patti LuPone and Christine Ebersole as Rubinstein and Arden. During their decades-long rivalry, the trailblazing, self-empowered cosmetics-makers laid the groundwork for the modern beauty industry, paved the way for women in business, and climbed society's highest ranks.
War Paint at the Nederlander Theatre, 208 West 41 Street
This is paid content produced for an advertiser by New York Brand Studio. The editorial staff of Daily Intelligencer did not play a role in its creation.