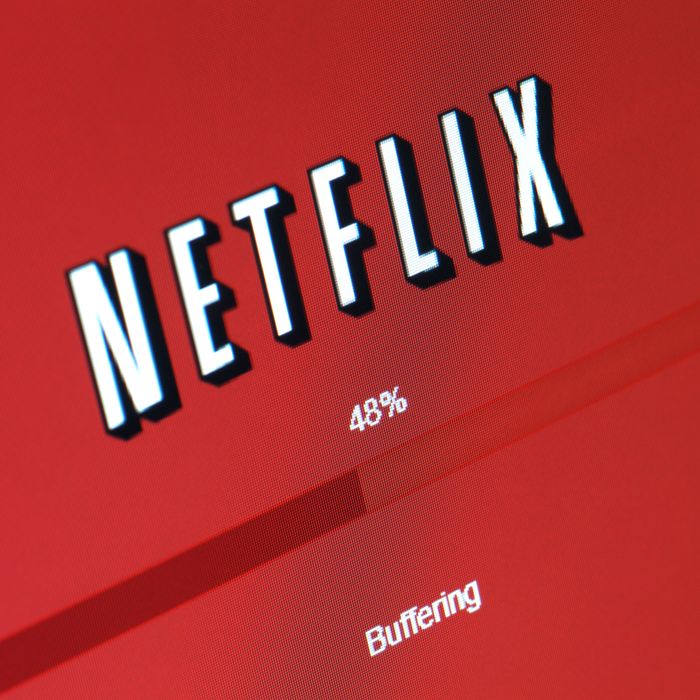 No more suffering under buffering.
Photo: sd619/Getty Images
In February, New York State attorney general Eric Schneiderman filed a pugnacious lawsuit against Spectrum (formerly Time Warner Cable), which provides internet service to the majority of New Yorkers, alleging the company had defrauded customers through false advertising.
The complaint, aided by a collection of internal emails and documents from Time Warner Cable, was a fascinating look at how the ISP aggressively sold high-speed broadband connections that Time Warner allegedly knew it was incapable of being unable to provide. At the same time, Time Warner Cable sold 300 Mbps connections and advertised Netflix "without the buffering," it provided consumers with modems that were technically unable to hit those internet speeds and engaged in a behind-the-scenes series of negotiations with Netflix to force the streaming service to pay for direct access to TWC customers.
The lawsuit is still moving its way through the courts, but it's not the only one of its kind. In 2015, West Virginia forced Frontier Communications to invest $150 million in the state's broadband infrastructure after a lawsuit by that state's attorney general proved that Frontier sold packages promising 6 Mbps of speed but only delivering 1.5 Mbps or lower.
As you might expect, the telecom industry doesn't like this trend. After the complaint in New York, two industry groups — NCTA - The Internet & Television Association and USTelecom — saw a chance to put a stop to state attorneys general filing lawsuits over deceptively slow broadband speeds by filing a petition with the FCC asking it to create "national standards" about what does — and does not — constitute false advertising. (Since 2010, the FCC has let each state create its own reporting and metrics system to determine whether an ISP is delivering the service it advertised, with the FCC providing broader oversight.) While in the abstract this sounds fine, the current FCC is under the control of Trump nominee Ajit Pai, a former associate general counsel at Verizon who has been deeply sympathetic to the telecom industry (and deeply skeptical of the FCC's role in protecting consumers).
The petition is worrying enough that it's brought together a remarkable bipartisan coalition of state attorneys general — 35 in total — who have asked the FCC to reject the request. (For an example of just how strange these bedfellows are: One leader of the petition, Texas attorney general Ken Paxton was just attacking the other leader of the petition, New York State attorney general Eric Schneiderman, in the press for prosecutorial overreach last month.)
When reached for comment, a USTelecom spokeswoman said: "Consumers deserve clear, consistent information about the speed of their broadband service, which is why the petition suggests the FCC institute a uniform national measurement standard." And federal regulations about broadband speed advertising aren't necessarily a horrible idea! But it's clear from reading the pro-industry group's petition that they're seeking a standardization format that's favorable for telecoms — and unfavorable for consumers.
Which means that, increasingly, state attorneys general are taking over the role that the FCC should be fulfilling but hasn't. (It's worth noting that both the New York State lawsuit and the West Virginia lawsuit were filed while the FCC was under the control of Democrat Tom Wheeler — an Obama appointee who has been accused of being, if anything, too much of a consumer activist.)
So what happens next? Both petitions go in front of the FCC, which will ultimately make a decision about which way to rule. If it chooses to do away with state-level consumer protections, it's not impossible that lawsuits like those against Time Warner Cable would have been able to be filed, but it would have grown more complicated — state AGs would be forced to jump through more hoops in order to force ISPs to deliver the broadband speeds they advertise.
There's also the small irony that pro-industry groups are asking the FCC to take on a more active role in regulating broadband speeds at the same time that Ajit Pai and FCC are trying to say the FCC, if anything, has too much power — it's the linchpin of Pai's argument for why the FCC should be unable to regulate ISPs the same way the government regulates other utilities.
State attorneys general have their own interests in play here as well — successful settlements against large telecom companies not only bring cash, but make for great headlines; there are few companies more loathed than the major ISPs.
And the bald fact is that consumer protection is needed — per the FCC's own statement, nearly half of Americans live in a city where only one ISP offers internet speeds faster than 25 Mbps. Twenty percent live somewhere with just one choice for broadband access, period. There's little chance these de facto monopolies will be broken up anytime soon, barring some radical shift in government policy towards telecom regulation. State attorneys general — and the lawsuits they can bring using state regulations — are one of the few protections consumers may have.