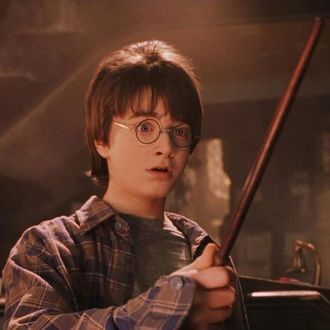 Yer a wizard, Harry.
Photo: Warner Bros. Pictures
Today marks 20 years since Harry Potter and the Philosopher's Stone was first published. Maybe you've heard of it? Maybe not. If you fall into the latter camp, Mark Zuckerberg and his cohort over at Facebook have implemented a new Easter egg today in honor of the book and subsequent series. Type in the name "Harry Potter" or any of the Hogwarts house names — Gryffindor, Slytherin, Hufflepuff, and the clearly superior Ravenclaw — in your status and the word will render in a corresponding color. Clicking on any of the highlighted words will prompt a wand to pop up on your screen and shoot multicolored lightning bolts. Based on Zuckerberg's latest status, it seems like the feature will only be available today, so give it a try while you still can. (Remember, you can always post a private "only me" status.)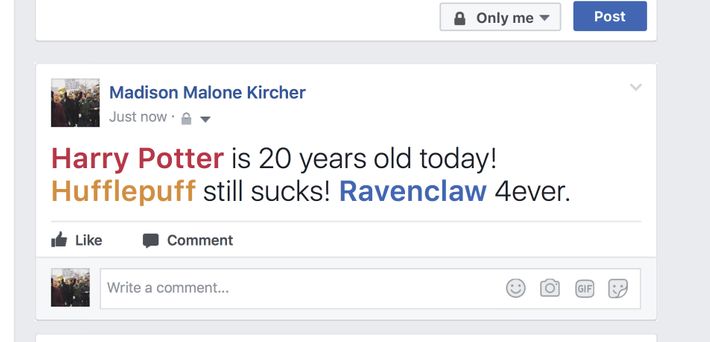 Honestly, it's so nice of Facebook to give this series some much-needed attention. Maybe now it'll sell a few copies. Think of the movie potential!