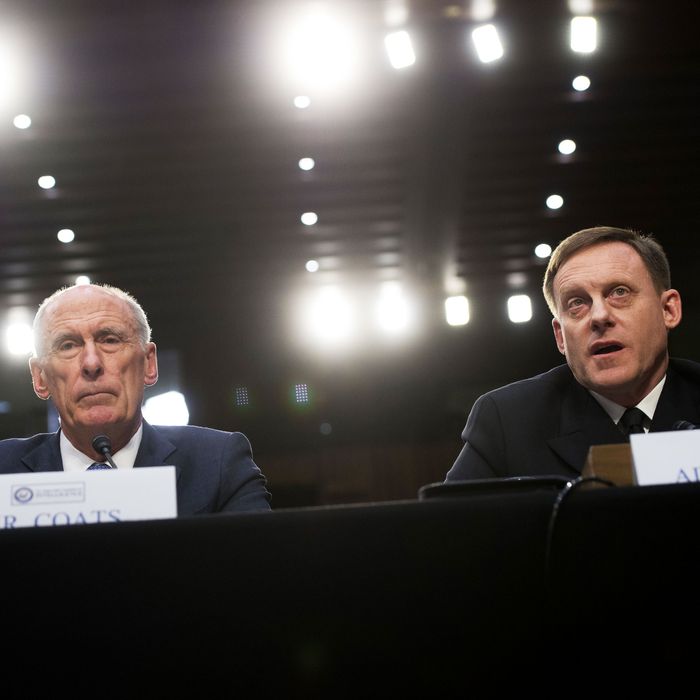 Coats and Rogers.
Photo: Saul Loeb/AFP/Getty Images
With carefully parsed wording, two top U.S. intelligence officials told a Senate committee today that they were never directed by the White House to intervene on the FBI's investigation into Russian meddling in the 2016 presidential election. They also said they never felt pressure to do so.
But neither Dan Coats, the director of National Intelligence, nor Admiral Michael Rogers, the director of the National Security Agency, would say if the White House asked them to interfere with the investigation. And asking them to interfere in the investigation is precisely what Trump did, The Washington Post reported last month.
"I have never been directed to do anything I believe to be illegal, immoral, unethical or inappropriate," Rogers told the Senators. He kept returning to that statement when pressed on the topic.
Similarly, Coats said, "I have never felt pressured to intervene or interfere in any way with shaping intelligence in a political way or intervene in an investigation."
Many senators were not happy with their answers.