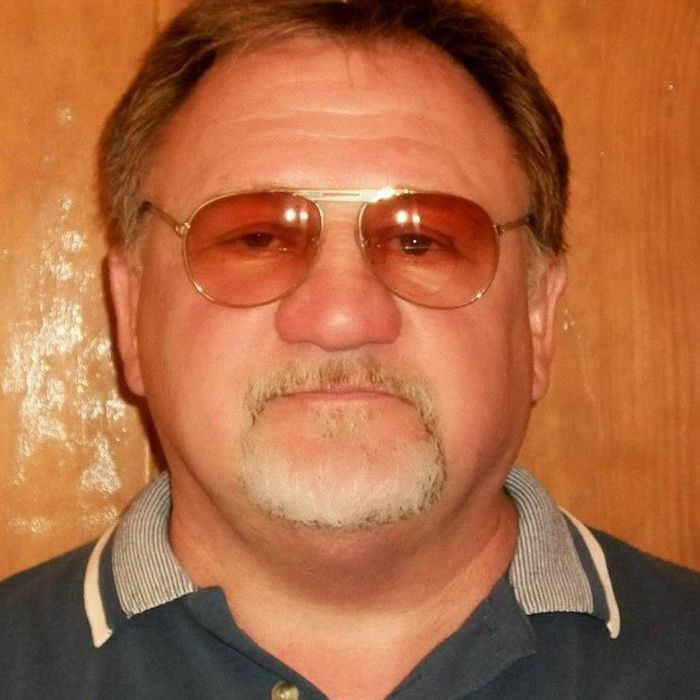 James T. Hodgkinson.
Photo: Facebook
James T. Hodgkinson, a 66-year-old man from Belleville, Illinois, has been identified by police as the shooter at Wednesday morning's Republican congressional baseball practice. In a statement from the White House, President Trump said Hodgkinson has died from the injuries sustained in a shootout.
For the past several weeks Hodgkinson had been "living out of a gym bag" in Alexandria, the city's former mayor Bill Euille told the Washington Post. Euille says he spoke to the shooter nearly every morning in the lobby of the a YMCA near the ball field where the shooting took place. "He was a very friendly person," Euille said. Another witness told the paper that Hodgkinson aroused his suspicions.
Hodgkinson, who owned a home inspection business, had a criminal record and was known around town for his liberal leanings, according to his hometown newspaper, the Belleville News-Democrat.
In 2012, Hodgkinson took part in a protest outside the downtown Belleville post office. He said he was part of a "99%" team drawing attention to the amount of money and political power the top 1 percent of Americans acquired.
The Washington Post spoke with a St. Louis man who told the paper he campaigned for Bernie Sanders with Hodgkinson in Iowa last year. "I met him on the Bernie trail in Iowa, worked with him in the Quad Cities area," Charles Orear told the Post. He described Hodgkinson as a "quiet guy" and "very mellow, very reserved."
His arrest record, as relayed by the Belleville News-Democrat, tells a different story.
Hodgkinson has a varied arrest record in St. Clair County, for offenses such as failing to obtain electrical permits, damaging a motor vehicle, resisting a peace officer, eluding police, criminal damage to property, driving under the influence and assorted traffic offenses.
In March, a neighbor of Hodgkinson's called the police on him after he shot a gun 15 times near his home. William Schaumleffel told the Daily Beast that Hodgkinson was firing across a field, into pine trees, and he now believes Hodgkinson was practicing for today's attack.
In 2006 incident police were called after Hodgkinson punched a woman in the face and pointed a gun at her boyfriend. The Daily Beast reviewed the police report, which said he also beat his daughter.
Hodgkinson was also "observed throwing" an unnamed minor "around the bedroom," the police report said. Police identified the girl as his daughter. After the girl broke free, Hodgkinson followed and "started hitting her arms, pulling her hair, and started grabbing her off the bed."

When a woman tried escaping with Hodgkinson's daughter in a vehicle, Hodgkinson reached inside and "turned off the ignition," the report said. "James then pulled out a possible pocket knife and cut [her] seatbelt."
The charges were dismissed.
Attorney Lyndon Evanko, who represented Hodgkinson in 2006, remembers him as "an odd little guy" and "a bit of a misanthrope," he told NBC News. "He wasn't unpleasant. But he wasn't particularly somebody you would want to hang out with. I got the feeling that he butted heads with a lot of people," Evanko added.
In another 2006 incident, Hodgkinson's neighbor called the police on him after he "accidentally struck her dog while it was sleeping in the roadway." Hodgkinson complained that the neighbor had driven through his lawn and damaged it.
Hodgkinson's social-media profiles show a man with a strong hatred for President Trump. In one post from March 22, he wrote, "Trump is a Traitor. Trump Has Destroyed Our Democracy. It's Time to Destroy Trump & Co."
In a post written just two days ago, he said, "I Want to Say Mr. President, for being an ass hole you are Truly the Biggest Ass Hole We Have Ever Had in the Oval Office." Hodgkinson was also a member of a handful of anti-GOP groups, including one called "Terminate the Republican Party."
In a posting on January of 2015, Hodgkinson shared a political cartoon of Representative Steve Scalise, who was wounded in the shooting, and wrote that he should "lose his job."
Hodgkinson was also a frequent letter writer to the Belleville News-Democrat. In his letters he advocated for raising taxes on the rich, expressed support for President Obama, and declared his love for The Rachel Maddow Show.
In 2012, the News-Democrat photographed Hodgkinson outside the local Belleville Post Office participating in a protest.
Belleville residents who knew Hodgkinson say they're surprised. Childhood friend Dale Walsh said Hodgkinson was not one to back down in a bar fight but also called him a "happy go lucky guy." He added that he wanted people to know that his friend "wasn't evil."
Bernie Sanders, whose image sits atop Hodgkinson's Facebook page, spoke in the Senate today about the shooting and said, "Violence of any kind is unacceptable in our society and I condemn this act in the strongest possible terms."
This is a breaking-news post and will be updated as more information becomes available.