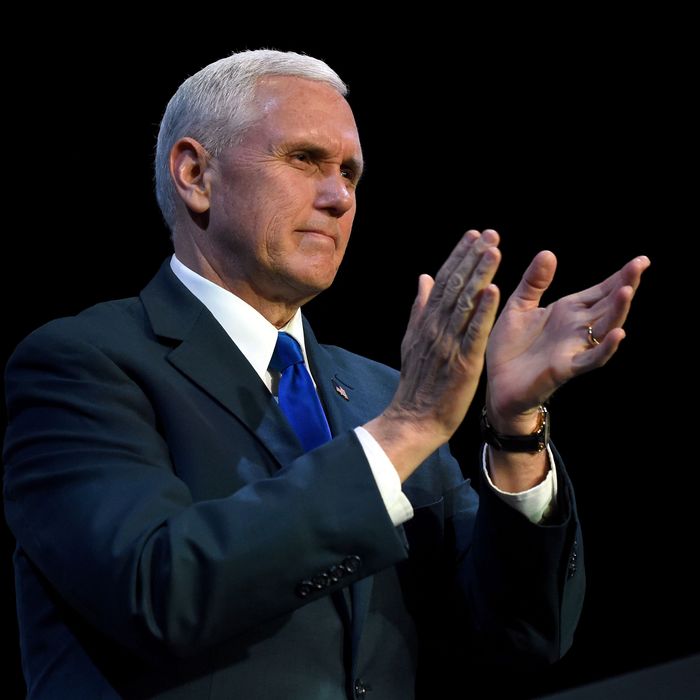 Pence.
Photo: Ethan Miller/Getty Images
Following the lead of President Trump, Vice-President Mike Pence has hired a personal lawyer to guide him through the ongoing investigations into Russian meddling in the election and the Trump campaign's possible collusion with the Kremlin.
The Washington Post says the lawyer is Richard Cullen, former attorney general of Virginia, onetime U.S. attorney in the Eastern District of Virginia, and a veteran of George W. Bush's legal team during the 2000 Florida recount.
"I can confirm that the Vice President has retained Richard Cullen of McGuire Woods to assist him in responding to inquiries by the special counsel," said Jarrod Agen, a Pence spokesman, in an email statement. "The Vice President is focused entirely on his duties and promoting the President's agenda and looks forward to a swift conclusion of this matter."
Pence's hiring of Cullen comes after Marc Kasowitz, the lawyer Trump has retained to help with the Russia probes being carried out by Congress and Robert Mueller, reportedly told White House aides that they don't need their own lawyers. But like Trump, Pence has apparently decided that he cannot continue to rely on government lawyers, who could be called upon to testify about their conversations with him.